Long time Urban Decay palette fan, first time Urban Decay Naked palette buyer… Yeah, I'm finally coming around to the idea of building up a stash of pretty, neutral eye shadows so when the new Urban Decay Naked 2 Basics palette was up for grabs on Cohorted, I knew that I had to buy it. I set myself an alarm on my phone for when the cohorts went live, and was lucky enough to get one for just £15.40. Bargain or what?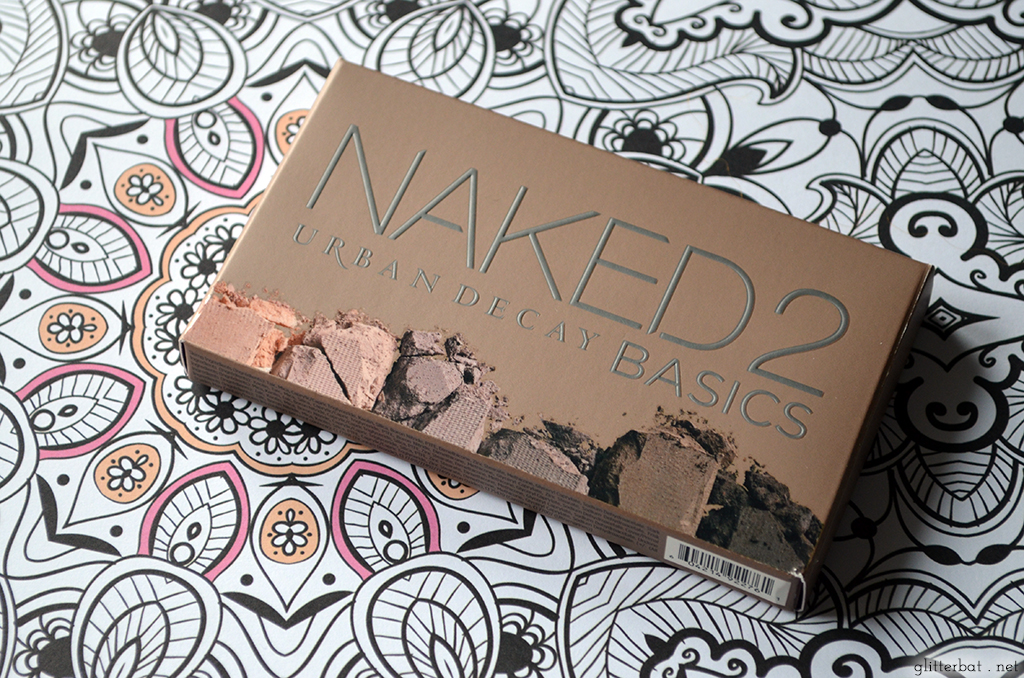 Like all Urban Decay eye shadow palettes, the packaging is beautifully designed, from the sleek cardboard sleeve to the luxurious, rubberised feel compact itself. Though the palette is quite small in the hand, the individual shadows weigh in at an impressive 1.3g each, so you're really getting a good amount for your money. Consider that the single pots weigh just 1.6g each, and will set you back in the region of £14 a pop. You do the math.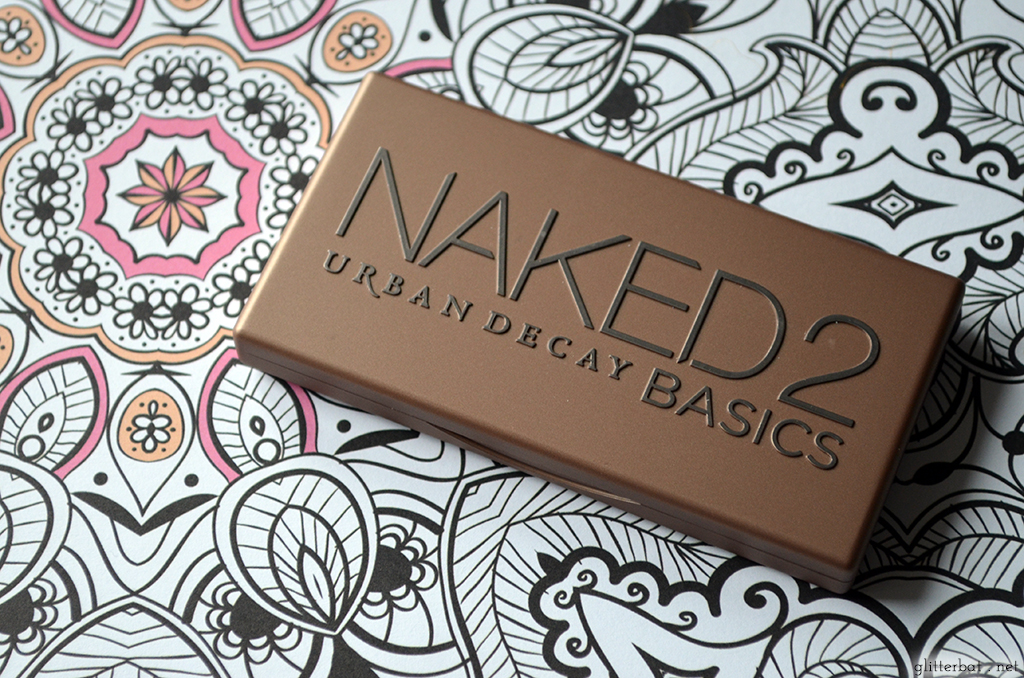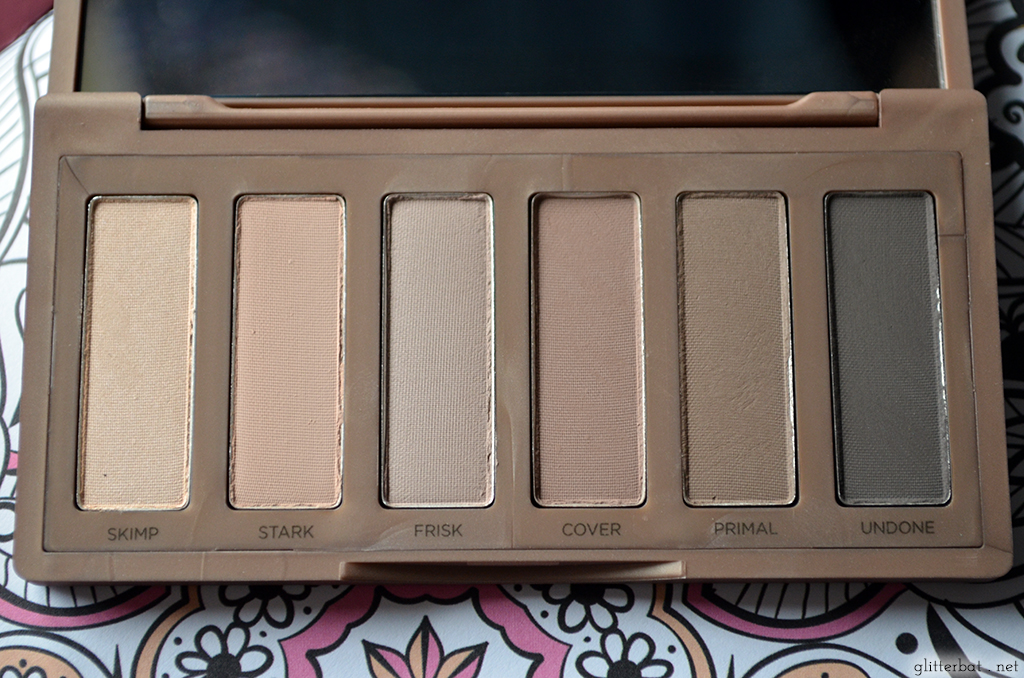 The palette flips open to reveal a massive (and super useful) mirror along with a collection of six gorgeous neutrals – one satin shade and five mattes. First up is the satin, Skimp, a lovely pale nude shade. Stark is a pinky-toned nude matte, Frisk is a slightly warm gray matte, Cover is a softer reddish brown matte, Primal is a more chocolatey brown matte, and finally Undone is a luscious deep smoky brown matte.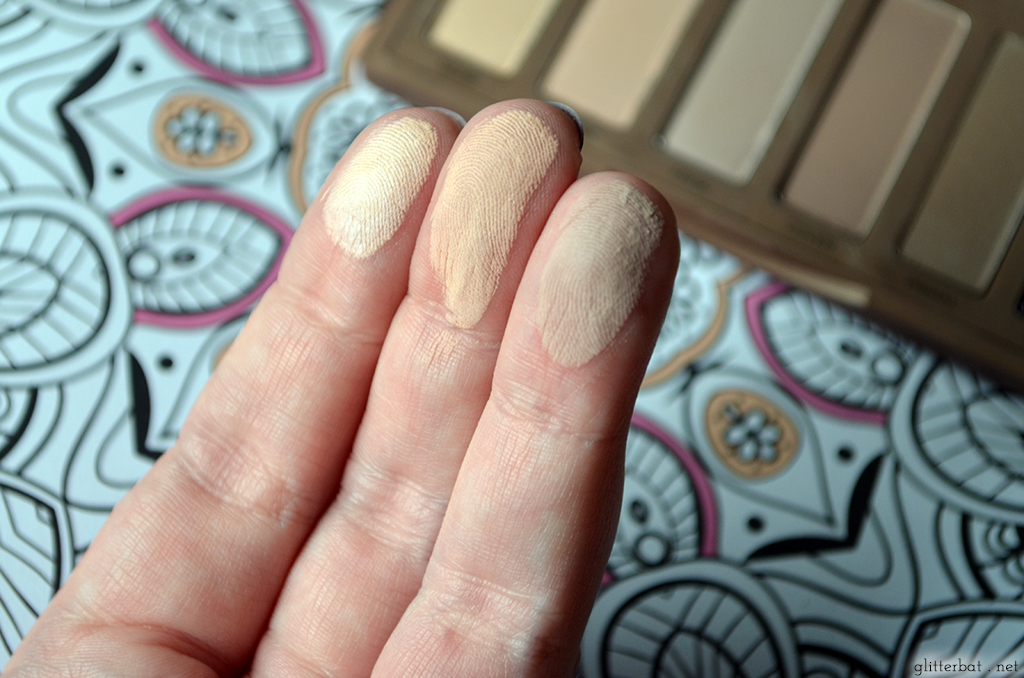 Skimp, Stark, Frisk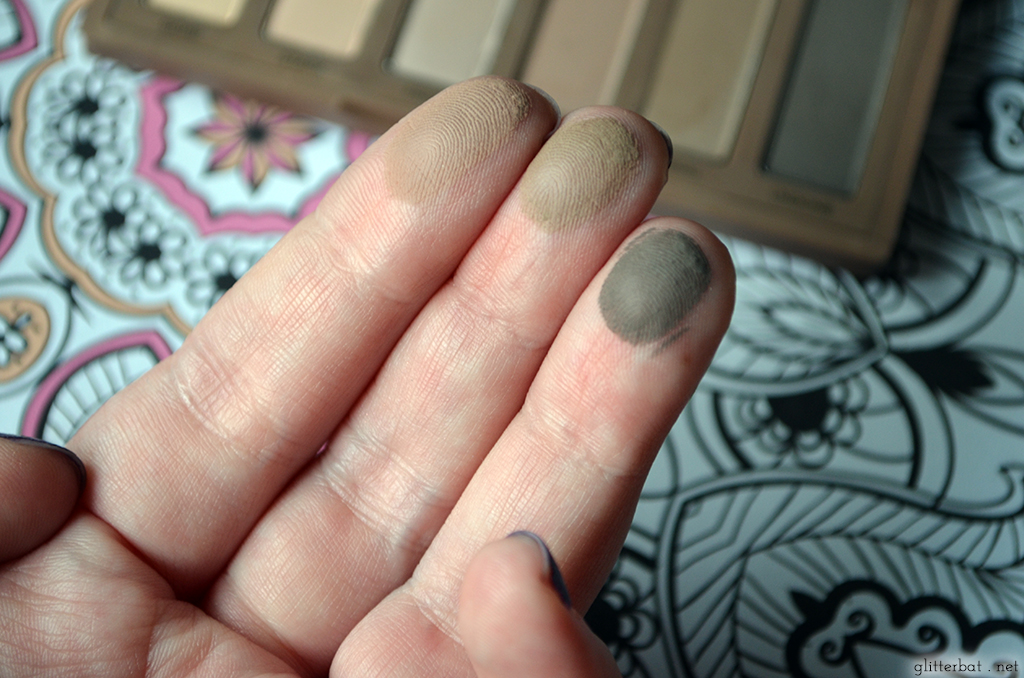 Cover, Primal, Undone
As we've all (we all being anyone who has ever touched an Urban Decay shadow in their life) come to expect, the colours are super soft and have the most incredible colour payoff. I know matte shadows can sometimes be a bit chalky and take real effort to see any kind of results, but that's not the case with the Urban Decay mattes. They go on vibrant and blend out easily – what more could you ask for?
Overall, another beautiful palette for my small but slowly growing collection. I can see me succumbing to another Naked palette in the not too distant future… What do you think? Which Naked palette would you recommend for me next?