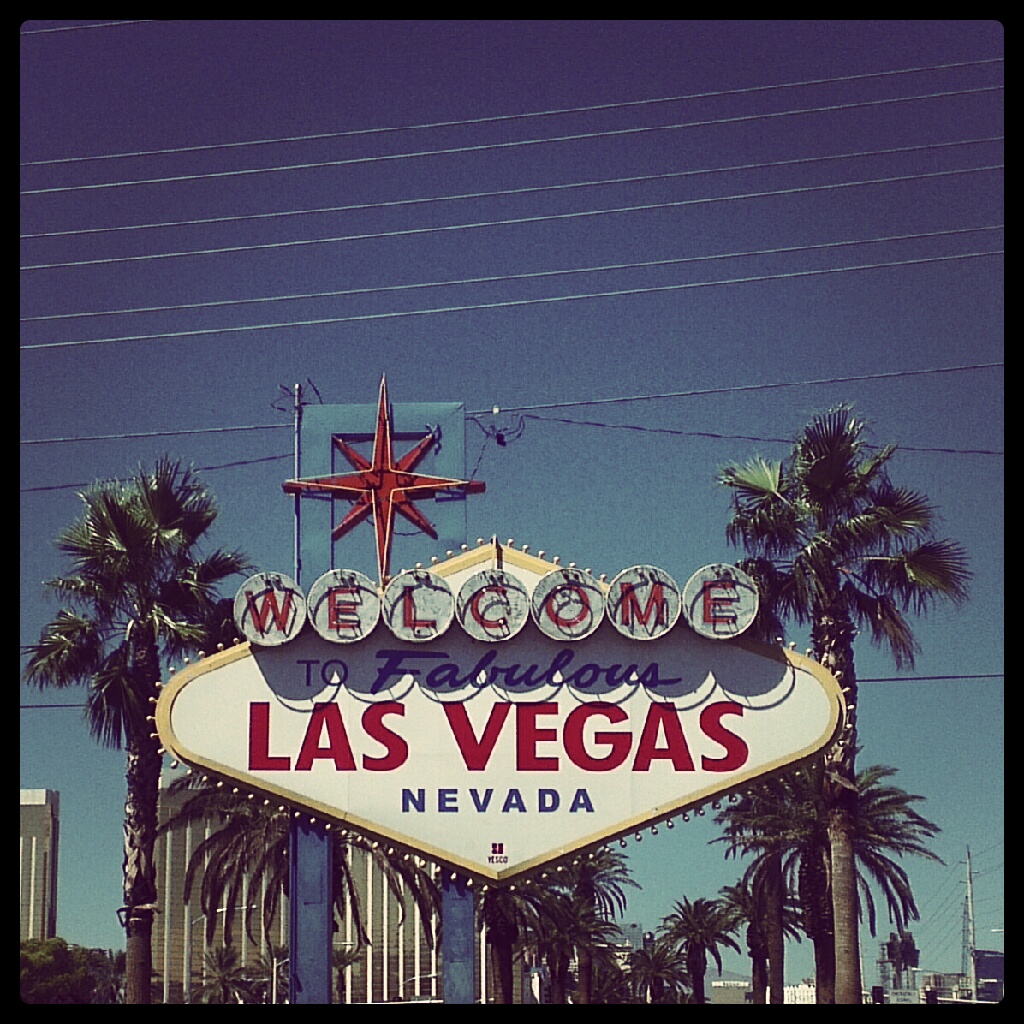 When Dan's sister Sara announced that she was thinking about getting married in the USA way back in January, I just knew we had to be there. Wedding! America! Las Vegas! Holiday! The chance to bundle all those things together in one convenient trip! August seemed so far away when we booked the flights and hotel, but here I am almost two weeks after we landed back in boring grey Britain, and it feels like we were never there at all. For a long and picture heavy trip report, keep reading…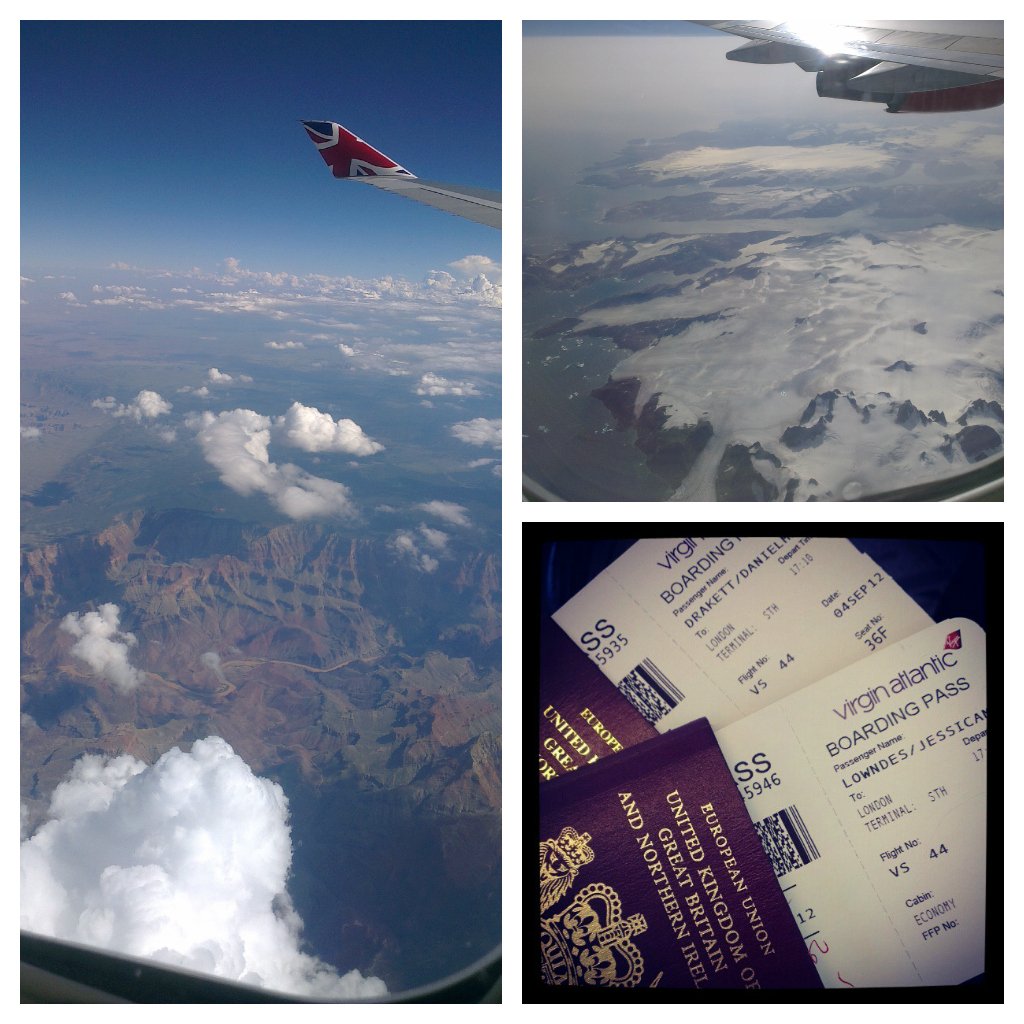 We flew with Virgin Atlantic – flight out was delayed and had to make two attempts at landing, but other than that it was great. Comfortable, room to stretch out, decent food and entertainment… Bonus, we saw Greenland, the Grand Canyon and Black Mesa! The flight back to the UK however was much worse, with lots of added "Yeah, so our engine is broken…" making for long delays and mild panic for a few hours.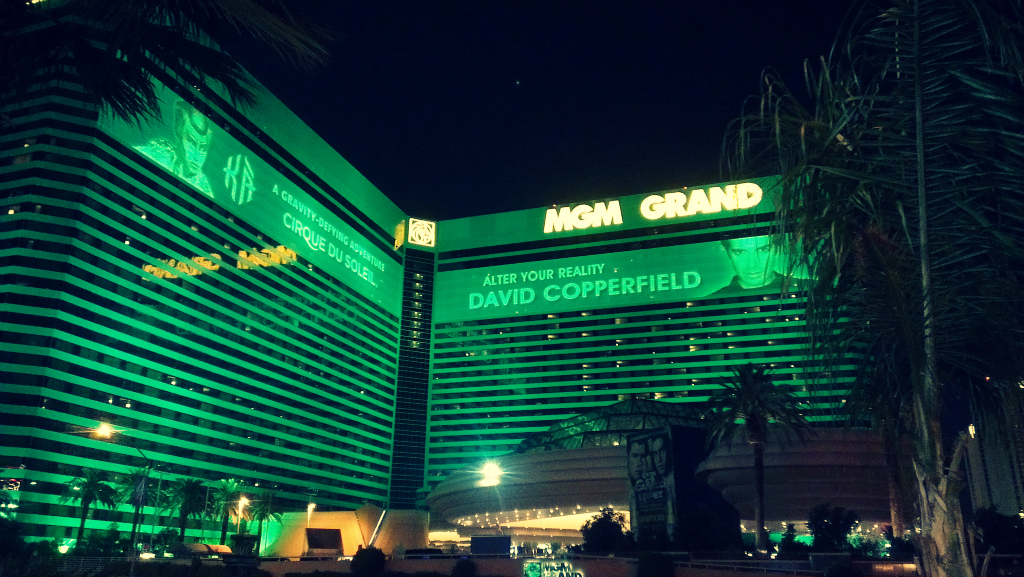 Dan and I stayed at the MGM Grand, which I reckon was a great base for exploring the strip – largely because of the monorail station attached to it. It was far too hot to walk long distances, and believe me the distances between things are deceptive! You look at something and think "Oh it's only next to xyz…" – big fat nope! I can't emphasise the sheer scale of things, it's just incredible. And besides, we are both pasty white IT nerds, no way were we prepared to stroll about in the 40 degree burning desert heat – air conditioned everything or not at all my friends! The monorail was fast, cheap and cold… bliss!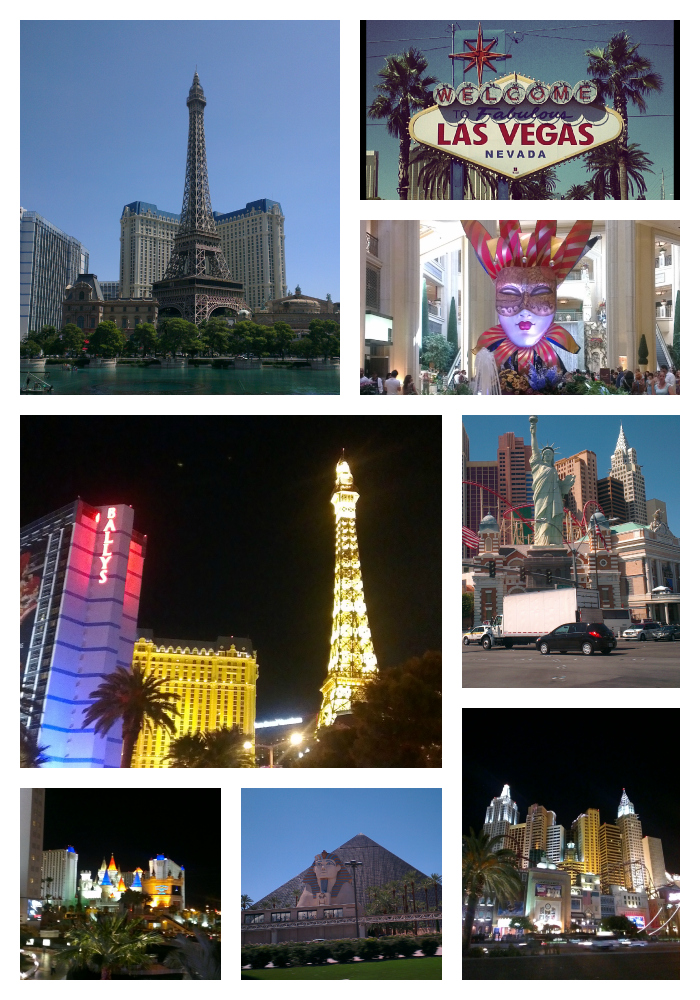 Apparently you have to see a show of some kind in Vegas – and who am I to question the advice of various travel guides? In all I saw three shows with Dan, and that's not counting the hilarious comedy stylings of the Chippendales that constituted Sara's Vegas hen do on the Friday night… ugh. Sad, funny, and just downright… ick. The less said about that the better! In an evening that was a million times more arousing than the Chippendales, Dan & I saw Crazy Horse Paris at MGM Grand. Great music, choreography and lighting, teamed with naturally beautiful women… truly erotic cabaret at it's finest. I'm delighted to see that it's on in London until mid December… perhaps an early Christmas gift? Hint Dan? Hint?
Dan and I both love magic. Well, illusion. You know what I mean. I managed to realise two childhood dreams in Vegas – seeing Penn & Teller at the Rio one night, then David Copperfield at MGM Grand another! Penn & Teller amazed us both… jaw droppingly awesome, and hilarious to boot. Added bonus? I got to meet Penn after the show!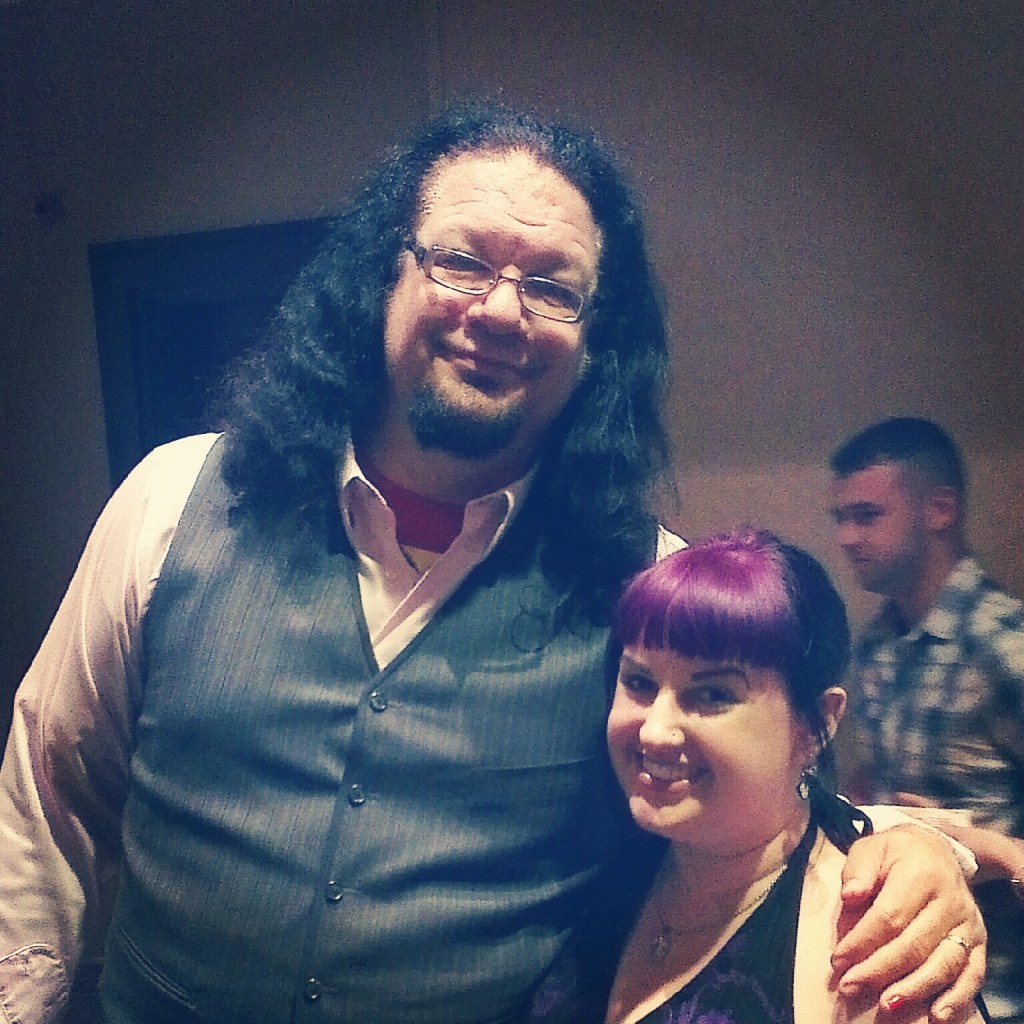 David Copperfield was much funnier and more down to earth than I anticipated – I think I was expecting smoke and fans and a huge ego contained in a billowy shirt, and it wasn't like that at all. Well, there was a large dose of smoke and fans and intricate props, but come on… he's David Copperfield!
The whole reason we were in Las Vegas was to celebrate Sara and Scott's wedding with them. Dan was responsible for giving Sara away, and I was a bridesmaid along with her friend Elisha. Elisha's husband Darren was best man, so all six of us had a part. It was such a lovely ceremony… just the six of us present, no hassle, no fuss. We had beer and cocktails after the ceremony (and some cheeky McDonald's – ridiculous!), then hopped in a limo for a little cruise up and down the strip – we even met Elvis at the famous Welcome To Fabulous Las Vegas sign!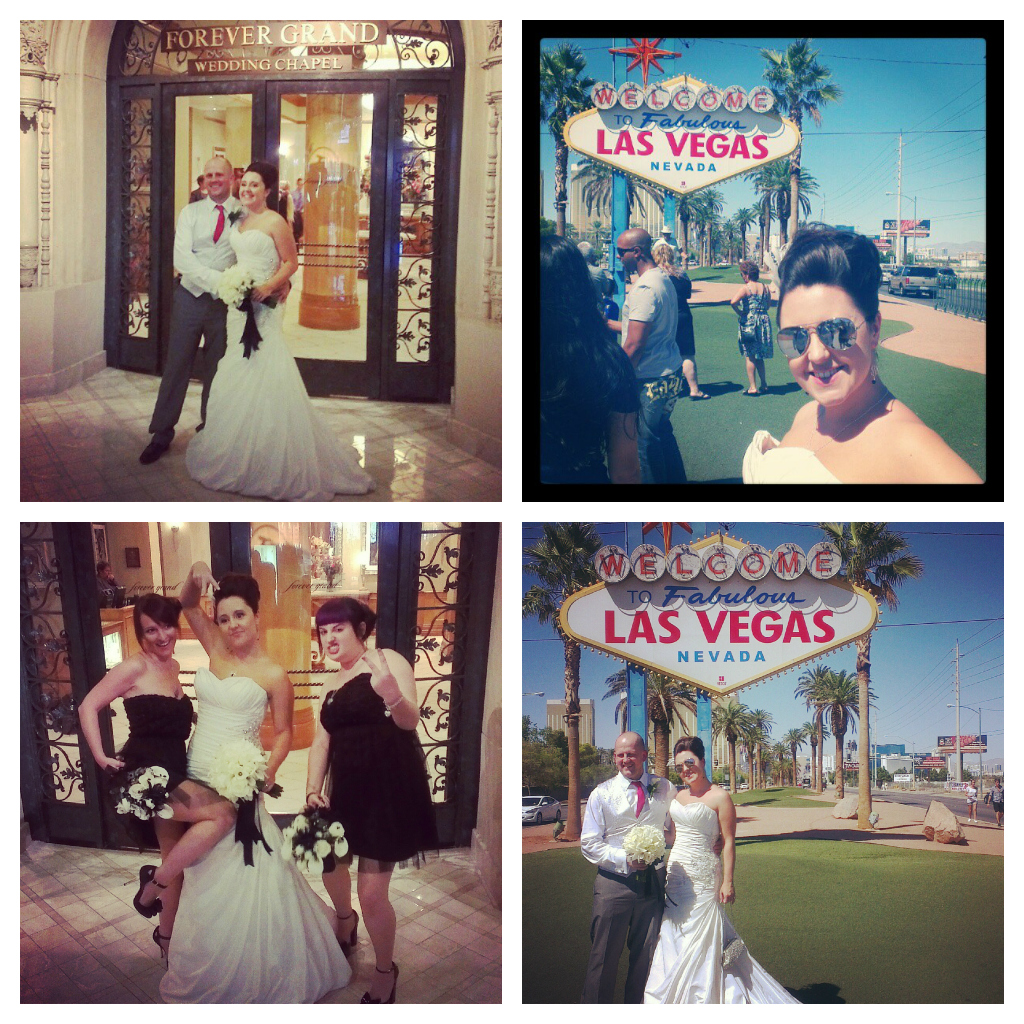 The afternoon and evening saw us at Fremont street – dinner at Vic and Anthony's steak house, a touch of gambling, and lounging outside a bar. I could have stayed there for days…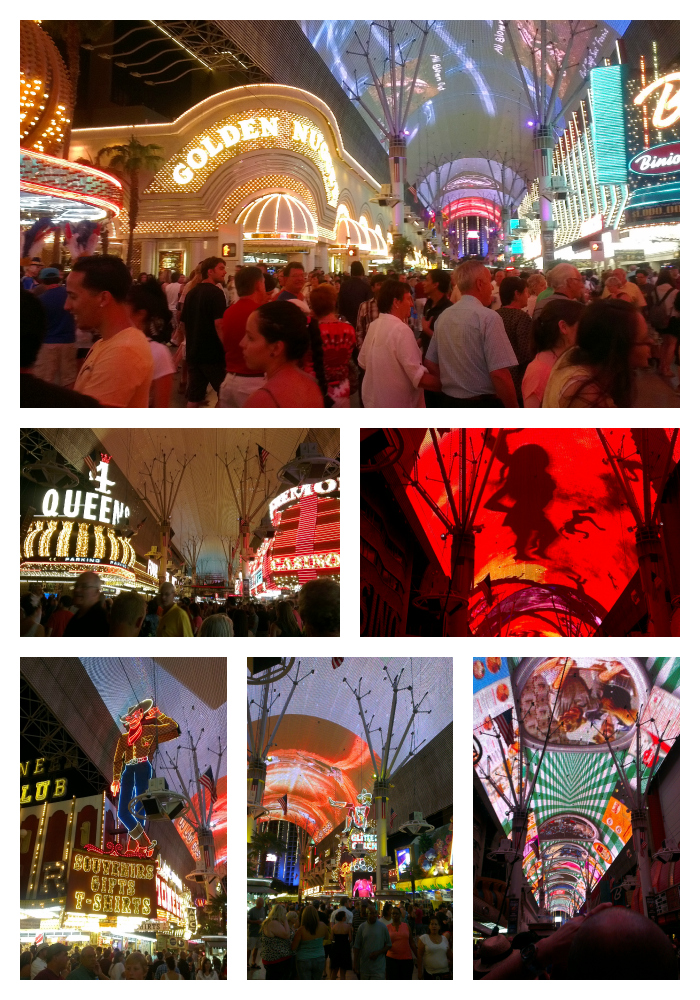 How do you end a perfect wedding day in Las Vegas? You watch the fountains at the Bellagio, of course! We ended up back at the Bellagio in the day before we left – the conservatory, gardens, and glass flower ceiling are stunning… Lush!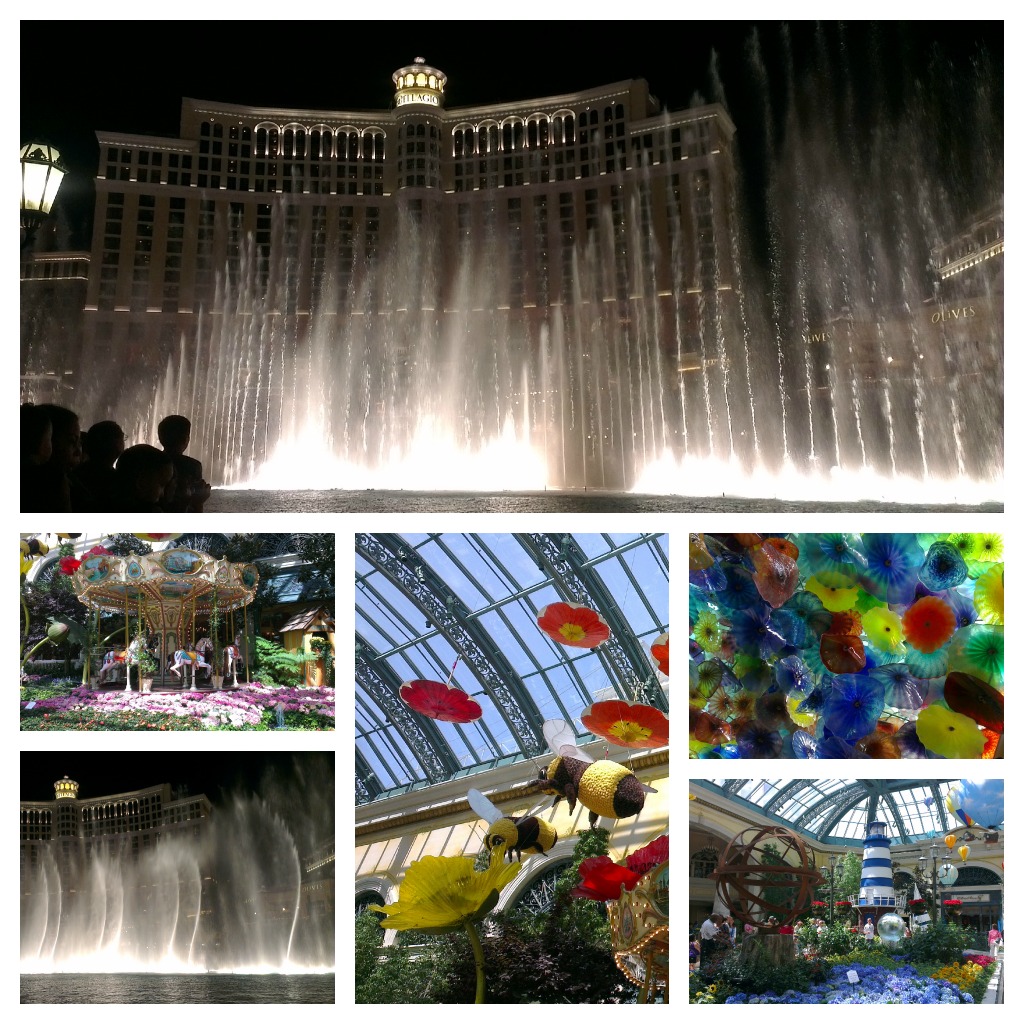 One of the things I was most looking forward to was shopping. Dan was insistent that we took a trip out to Walmart, partly to look for tech, interesting hot sauce and Lucky Charms cereal (seriously, $3 a box in the US versus anywhere up to £12 a box in the UK? I'm not passing that one up!) but also to see how big it was and to look at really mundane stuff like… I don't know, the cheese counter. I could have wept when I realised how much tax we pay on things in the UK. Bah!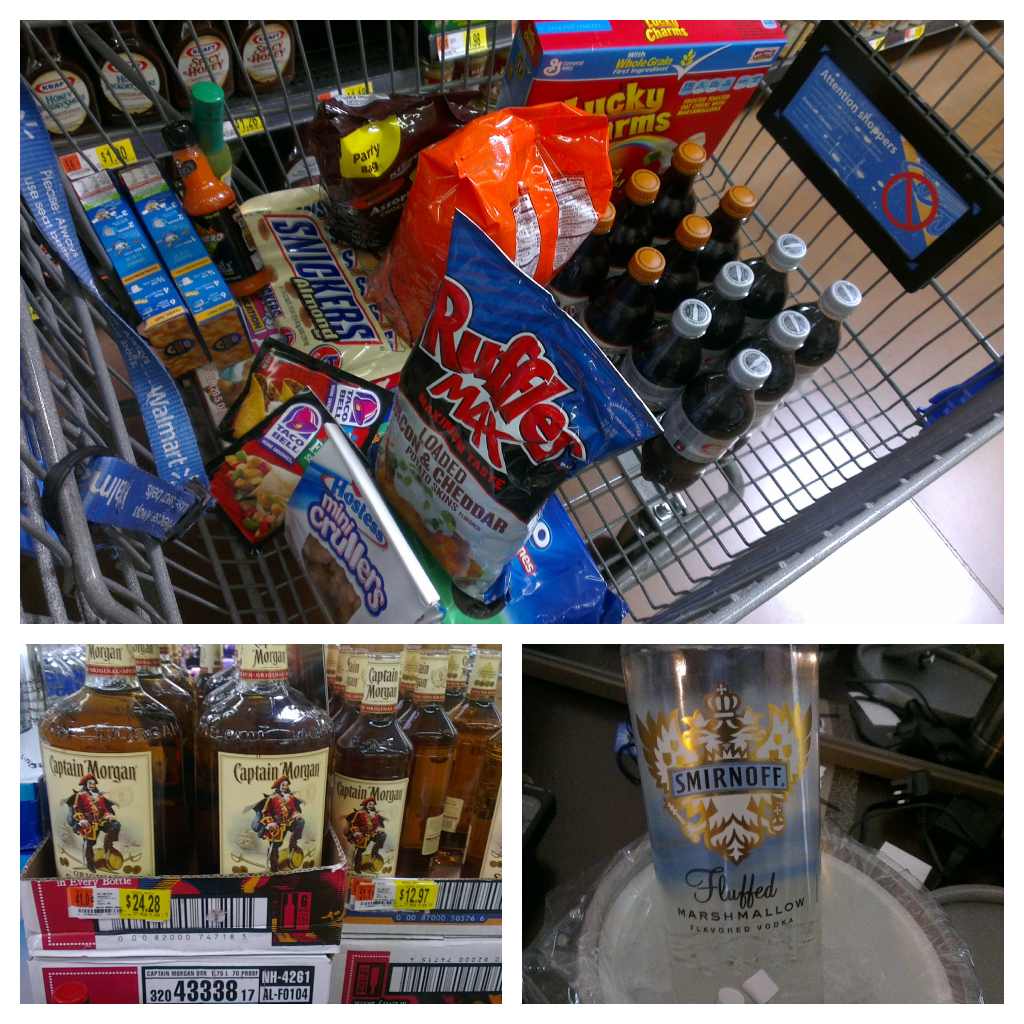 A lot of my favourite beauty brands are quite a bit cheaper in America, such as Urban Decay and MAC. I think we must have been in Sephora at least four times during the week we were there! It was a good time for me to stock up on a few basic bits that I needed, and to buy some frivolous cute/cheap stuff too – a few sweet nail polishes and some Tokidoki fragrances. I'm kind of wishing I'd bought more, now I'm home… boo.
My favourite store? Oh yeah, you know it…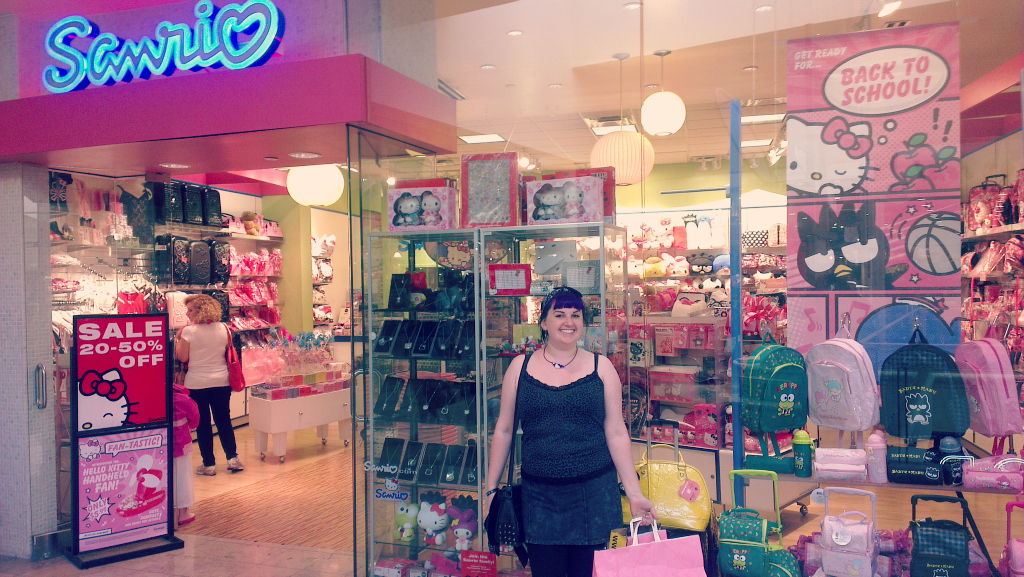 That is possibly the closest I will ever come to a religious experience – the Sanrio store in the Fashion Show Mall. Man, I nearly died from the cute overload! Somehow I managed to be quite restrained with my spending, only getting a few stationery gift packs and a huge miscellaneous surprise bag that was wedged full of SO MUCH CUTE.
Dan & I had planned to visit a few few museums and exhibitions in Vegas before we went, but we only managed to squeeze in the Atomic Testing Museum and the Auto Collections at Imperial Palace. Both were well worth the trip – but in particular the Atomic Testing Museum. To think that such testing happened so close, and that it was a tourist attraction… it's chilling.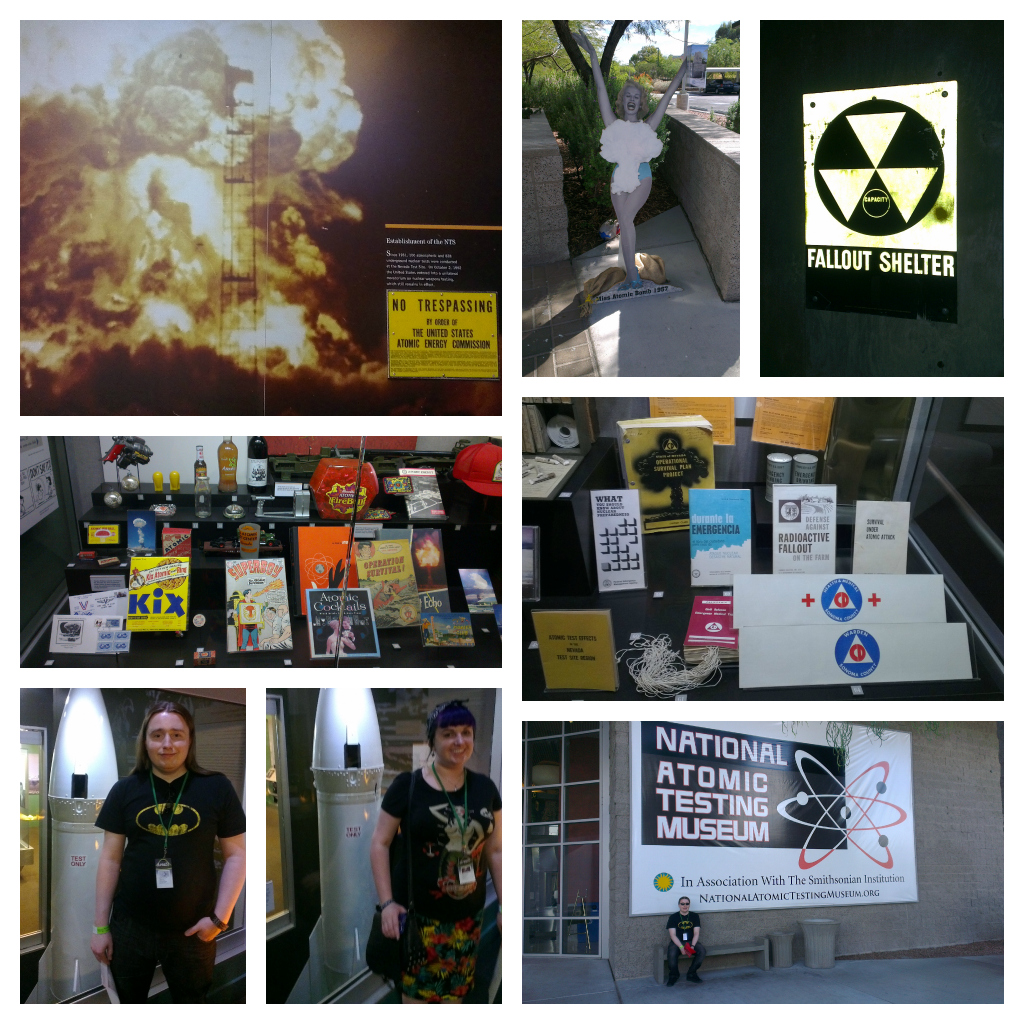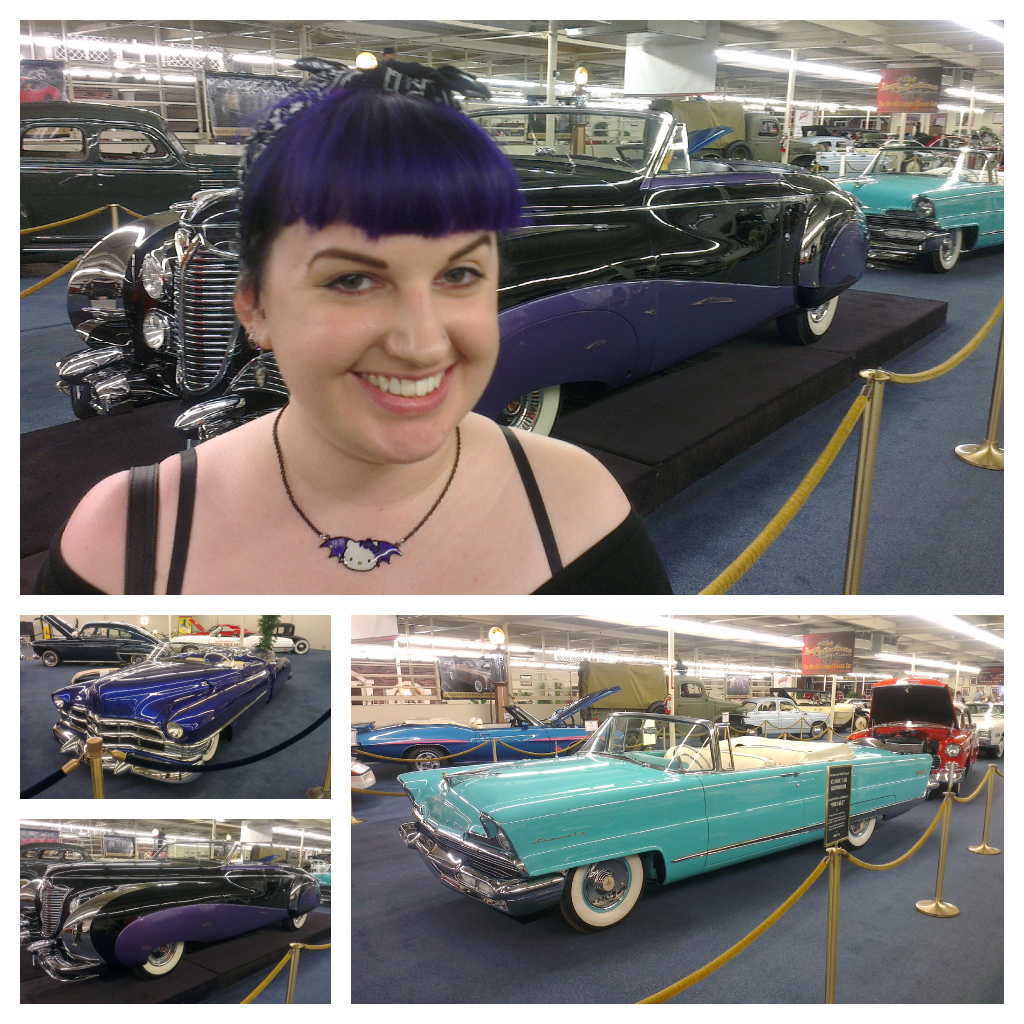 The food in Vegas was insane. Favourites included Hooters (we went there three times, it was so good!) and KGB, a gourmet burger and vodka bar in Harrah's which totally defeated us. Portion sizes are unbelievable though – appetisers are bigger than mains, which just baffled me! We didn't manage to fit a buffet in, but man did we eat…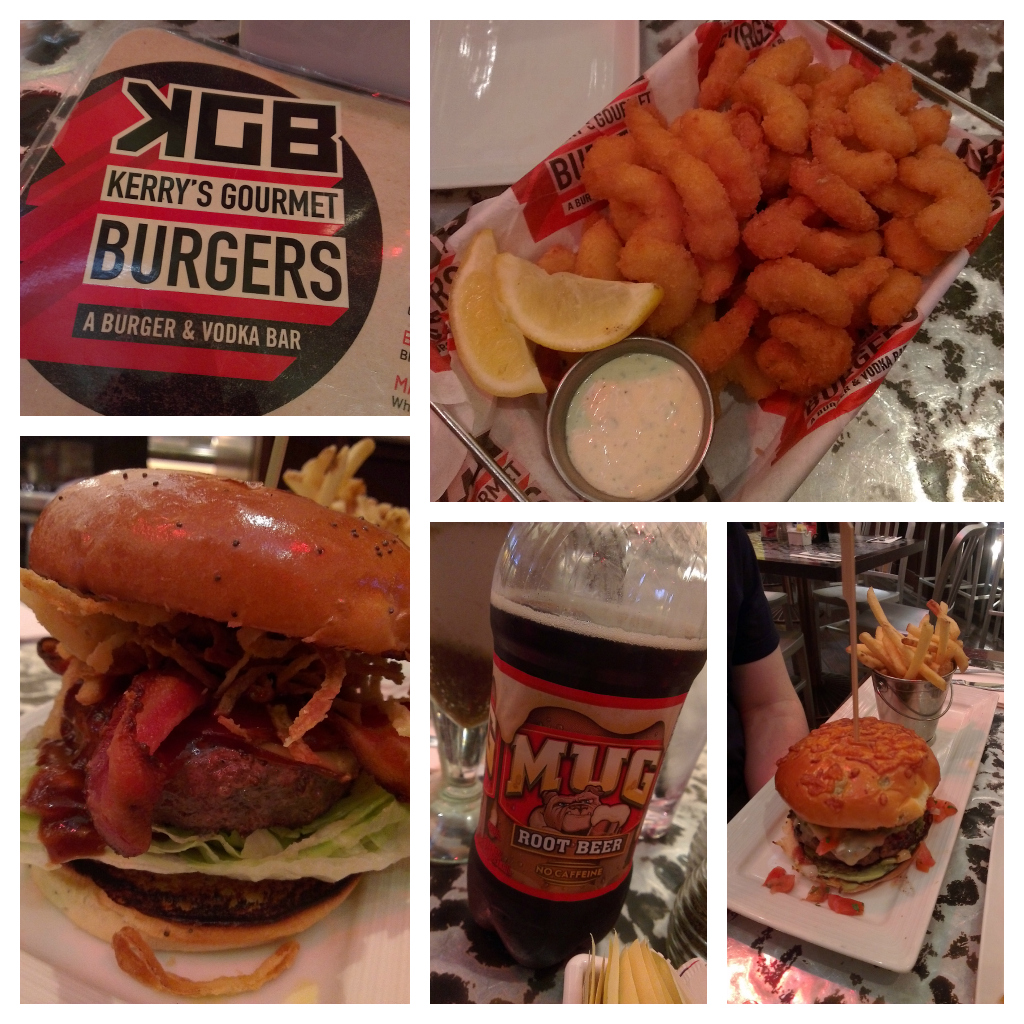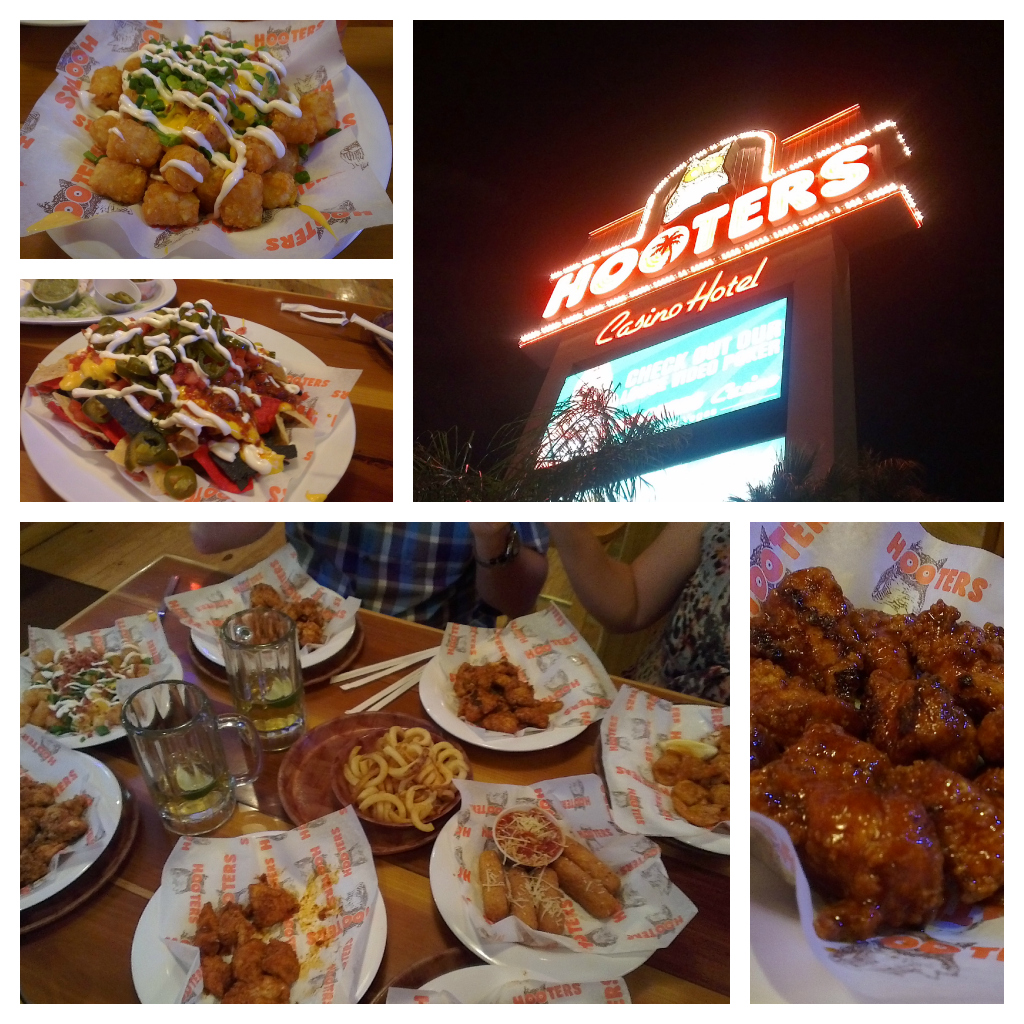 Favourite drinks? Bud Light Lime, and $1 frozen strawberry margaritas – thank you very much.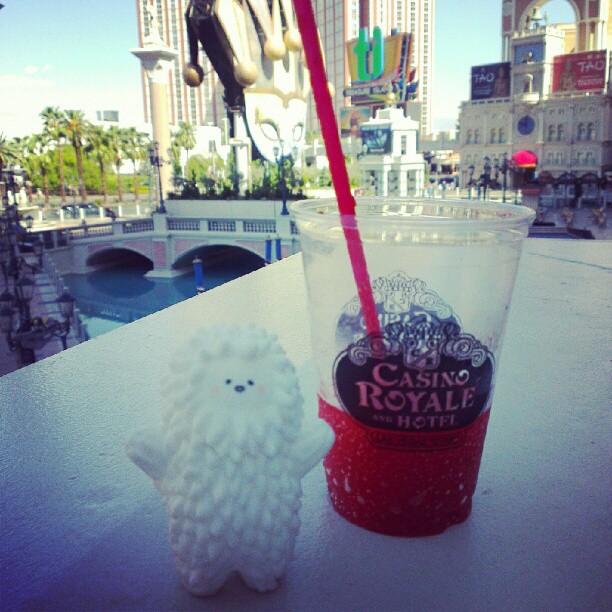 On our last night, the six of us headed up to Stratosphere. The views are overwhelmingly beautiful, and it was lots of fun seeing Scott and Daz on the crazy thrill rides up there!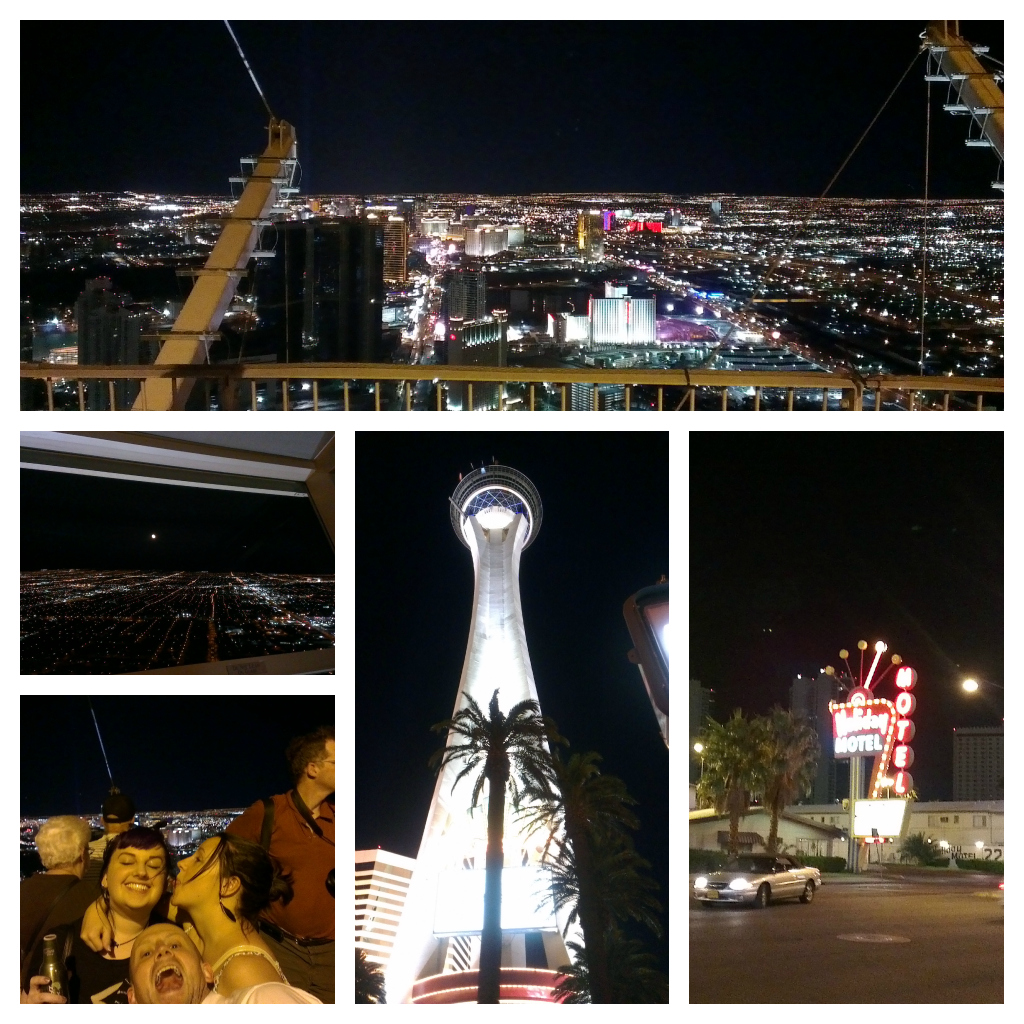 Even though jetlag hit us both like a brick wrapped in lemons, Dan and I totally fell in love with Las Vegas, to the point that we're already threatening to go back for Scott's 40th birthday in 5 years… Sadly I think Sara's 30th next year may be cutting it a bit fine. Fair enough, Dan & I were $180 up at the tables, but that won't quite cover flights, haha!