Instagram friends and dolly friends will already know that last week, I added a grail girl to my Blythe family. I've wanted an EBL Asian Butterfly since I started collecting Blythe almost 12 years ago, but money and availability never quite matched up… until now. Meet River –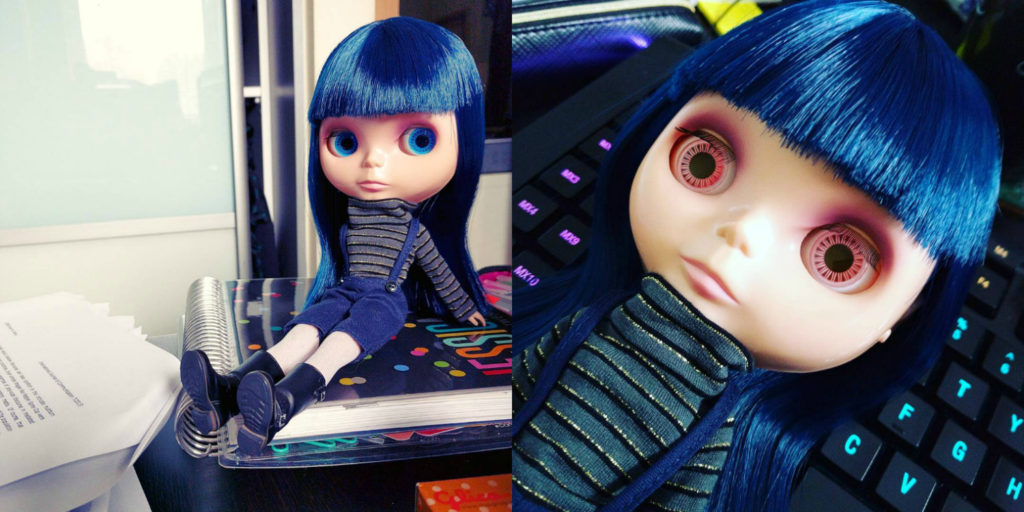 She's even more stunning in real life… her hair is super silky, and the EBL mold just suits her so perfectly. Sorry to lovers of the SBL Asian Butterfly Encore release, she's just missing that special something. EBL AB forever! Her hair is quite a bit darker in reality, looking almost black in some lights. It's got the same kind of muted quality I remember from my old Rouge Noir. I'd really like to give her a Licca body, if I can find one without the stupid tilty neck that seems to be on all the new ones. Gah. Aside from that, she's staying as close to stock as possible! Okay. Maybe an eyechip change. Maybe. Not for a while though!
I decided to have a play around with the plastic Holga turret lens for the following pictures. It's a long time since I messed around with manual settings and a toy lens! I love the crazy split image effects you can get with the Holga.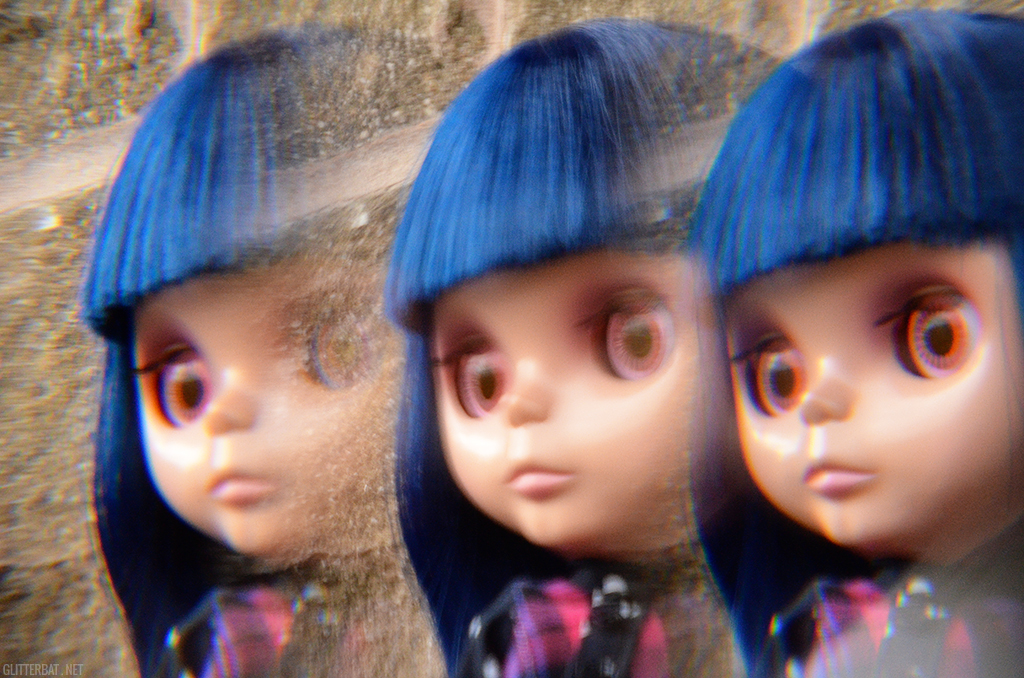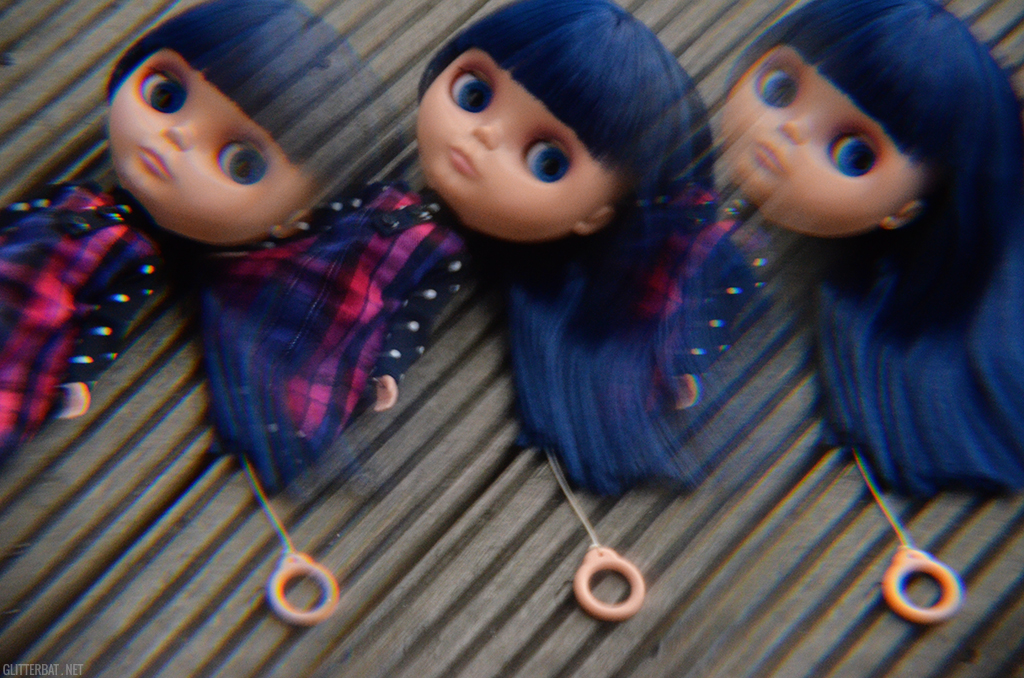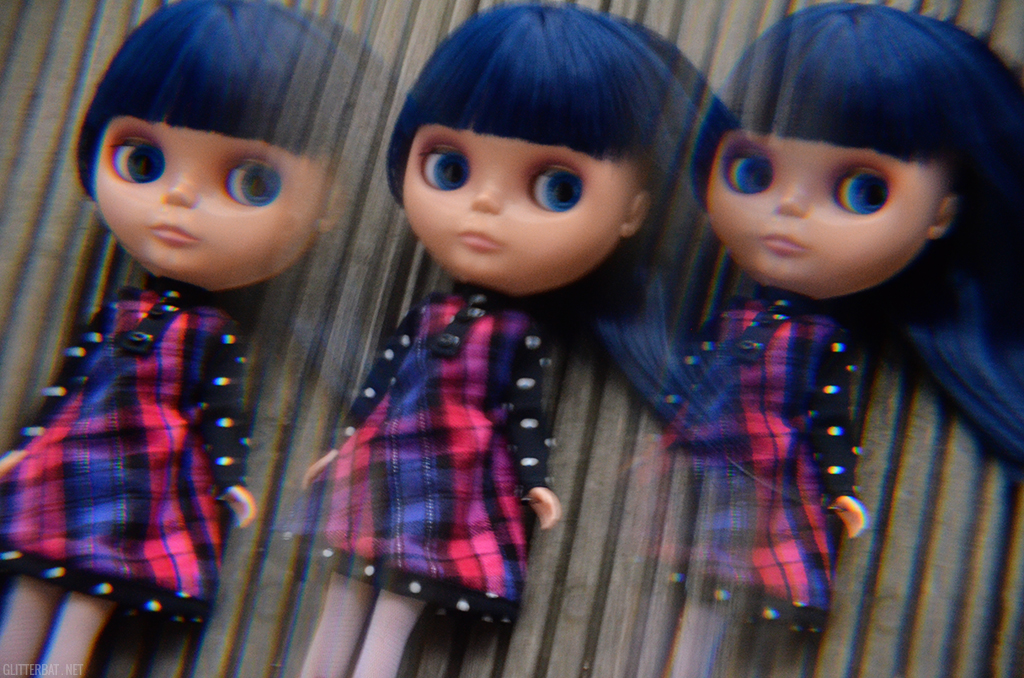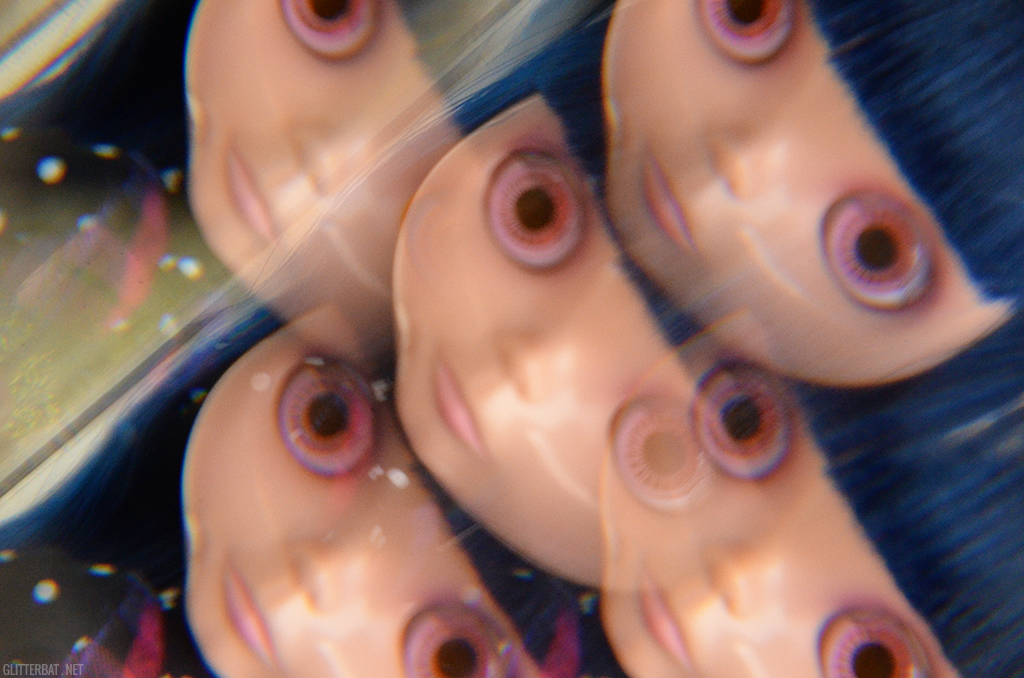 It's capable of sensible shots too, just with a slightly grainy, plasticky feel to them. Perfect for Blythe, haha!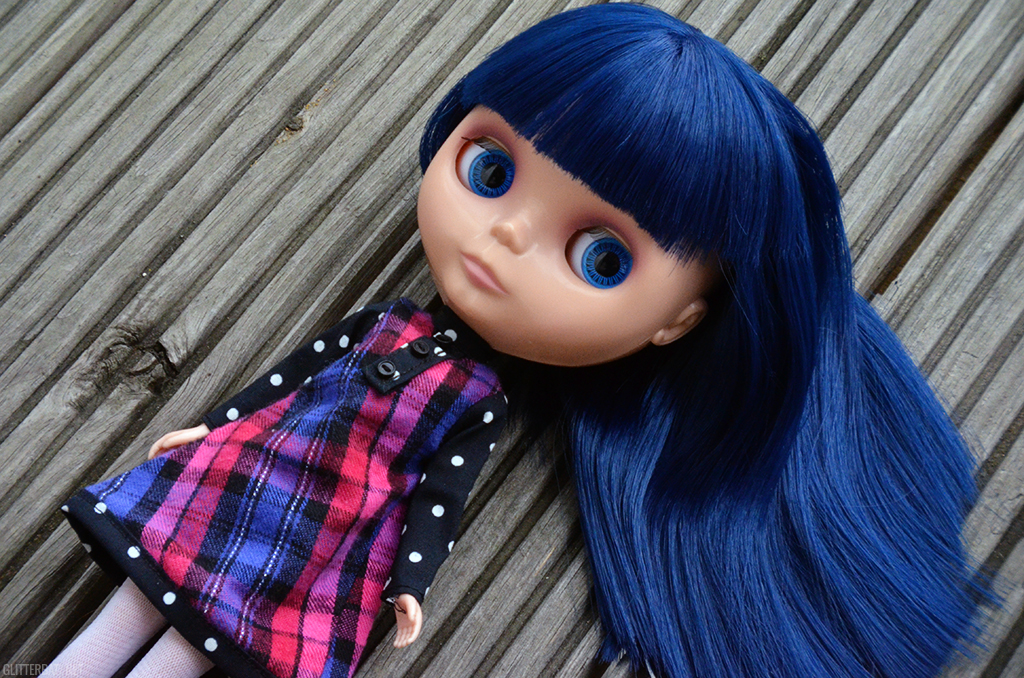 Adding River to my collection is a dream come true – I can't quite believe she's mine!