I have a complicated relationship with foundation… and BB creams, and primers, and concealers, and base products generally to be quite honest. I won't bore you with the usual pale girl spiel, because you will have heard it a hundred times before I'm sure – too orange, too yellow, too pink, doesn't match my neck, mix it with white, life is so hard etc. I will however bore you with a little bit of context.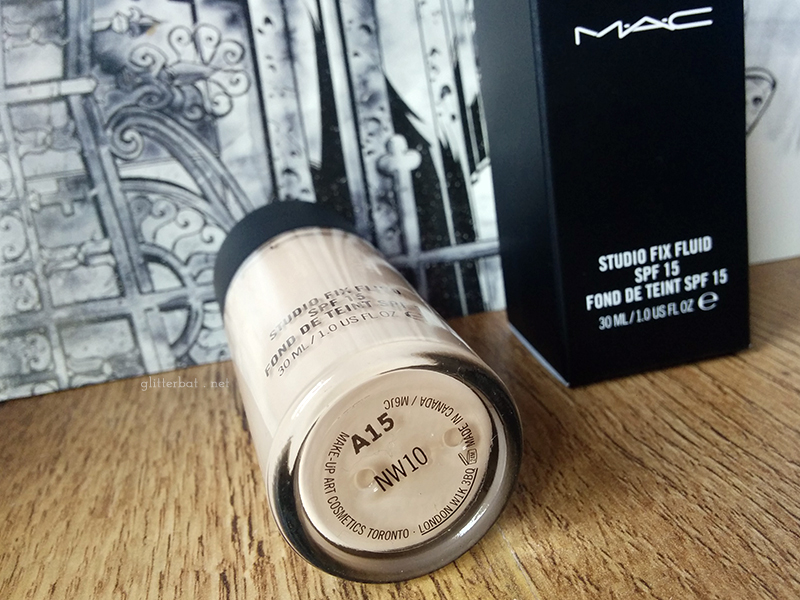 My holy grail foundation has always been Mac Studio Fix Fluid SPF15. I have gone through numerous bottles of this over the years, usually in the shade NC15. It's the most perfect natural matte, medium-full coverage foundation I have ever used. It's buildable. It lasts really well. It doesn't break my skin out. You can apply it with a buffing brush, a flat foundation brush, a Beauty Blender, your fingers… always good. In spite of all the perfection and love, NC15 has never been quite the right colour for me… passable, with enough work? But never perfect, certainly never effortlessly perfect. Every now and again I'd get frustrated and try something else out from another brand… but their shades are never right either. And the quality never matches up to the beloved Mac Studio Fix Fluid.
So a couple of weeks ago when my last bottle of NC15 died, along with the Select Moisturecover concealer to match, I decided to pop along to my local Mac counter and get re-matched. I finally made time to do it earlier this week, I am so glad I did. The lovely artist laughed when I said I'd been previously matched to an NC15 – "Oh no way, that's far too yellow!" – and she sat me down to try out a NW13. Nope. Not quite. Next she pulled out an NW10, and made an incredibly exciting gasp noise as she buffed it into my face. Literally perfect. No lines. Not even the slightest difference between my chest and my neck and my face.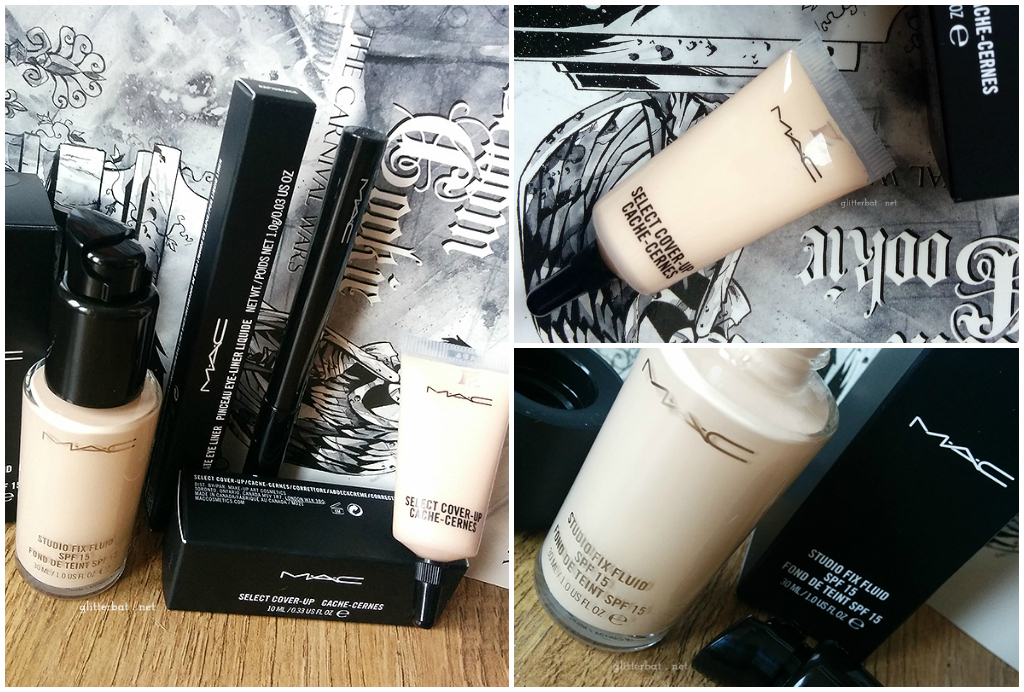 The coverage you get with the Studio Fix Fluid is awesome, so much so that you don't need much concealer if any. I picked up a tube of the Select Cover-up in NW15, and I'm looking forward to trying this out. I also got a new foundation pump (these are sold separately from the foundation, but are only a couple of quid) and a new Penultimate eye liner. A standard black felt-tip liner kind of deal, nothing exciting but my old Smashbox has just about dried up. I had a Penultimate pen a couple of years ago and loved it. When in Rome?
Bonus picture, for your shock and horror – that's NC15 on the left there, with the battered bottle and broken pump… NW10 is hugely different. I can't believe how different these shades look even in the bottle. I never thought NC15 looked terrible, but there's no way it's anywhere near as good as NW10.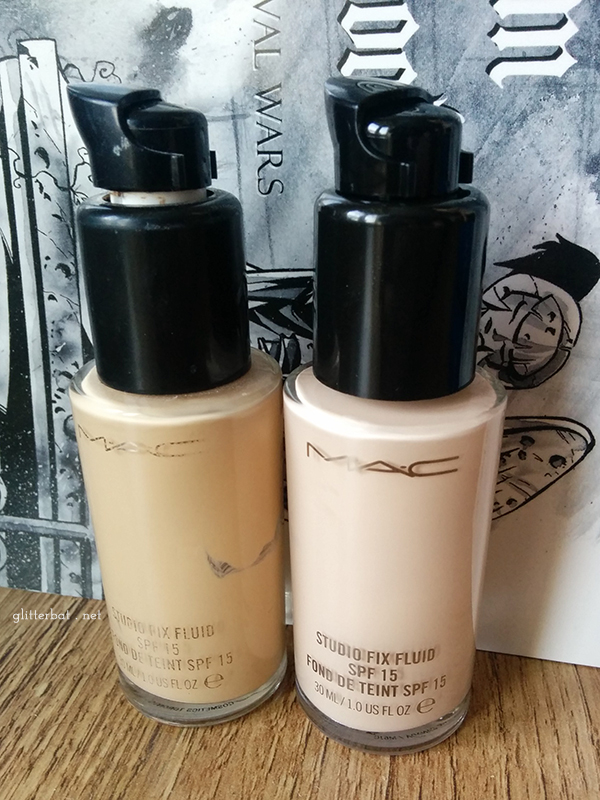 I've ordered myself a new buffing brush to try out with the Studio Fix Fluid – a much raved about by the Internet Sigma F80. I've been adoring my Real Techniques Expert Face Brush but I'm excited to see how the Sigma performs. It'll be my first Sigma brush, and I've heard nothing but good things!
What's your foundation holy grail?