Hello lovelies! Did you all have a good Christmas? I certainly did, and I'm loving the chance to ignore work until the new year, play Guild Wars 2, eat and drink all manner of goodies, and sit down and sort through some of my holiday photos. As you'll have seen if you follow me on Instagram, earlier this month I ticked off place from my bucket list, spending a few days in Reykjavik with lovely Dan. We decided to treat this trip as a city break, mainly hanging out in Reykjavik itself and not trying to squeeze in a million and one excursions. For this trip, we didn't bother with a bunch of the "must do" tourist stuff outside of Reykjavik (e.g. Golden Circle, Blue Lagoon, etc.) because we're looking at going back in a couple of years during spring/summer for all that kind of stuff. We did, however, go out on a northern lights tour, and I'll have a post up about that very soon (spoilers: YES, we saw the northern lights!)
Today I just want to share some of my favourite photographs from our daytime wanderings in Reykjavik – it's one of the most colourful cities I've ever visited, and the light and skies are so unusual. It's such a dreamy place, and I had a whole lot of fun playing with my new lens – a 35mm f/1.8 – an early Christmas present from Dan.
Sólfar, the Sun Voyager sculpture, was a short walk from our hotel – this was taken as the sun was disappearing on the Sunday afternoon, I have never seen such beautiful light in my life.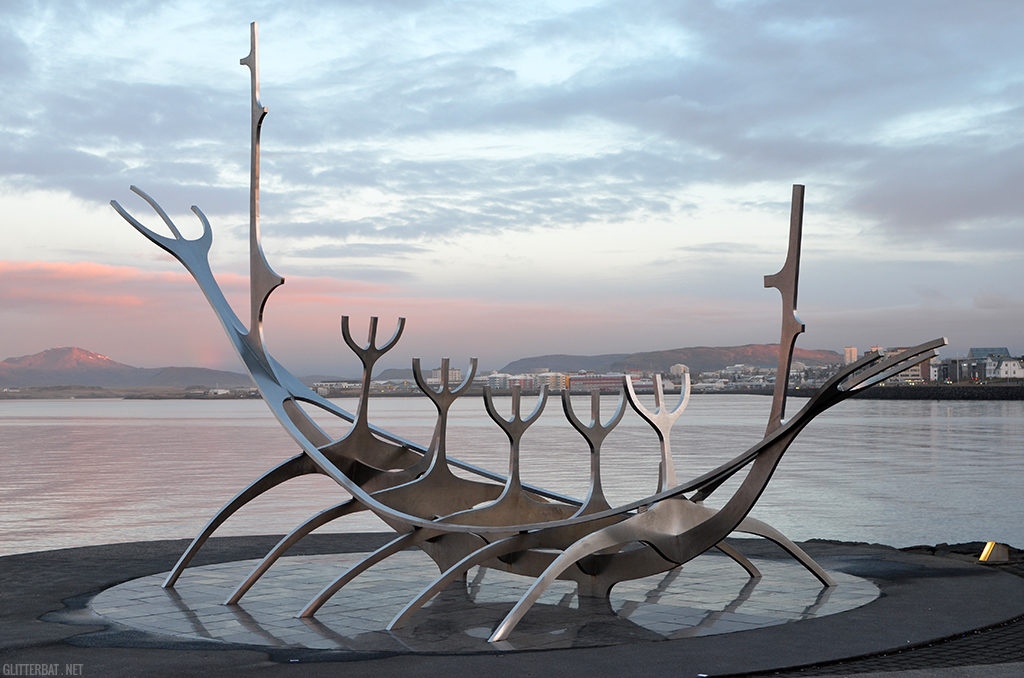 The same sunset made Harpa look incredible – everything was bathed in soft pinks and fiery oranges. Harpa is absolutely stunning – steel and glass geometric beauty.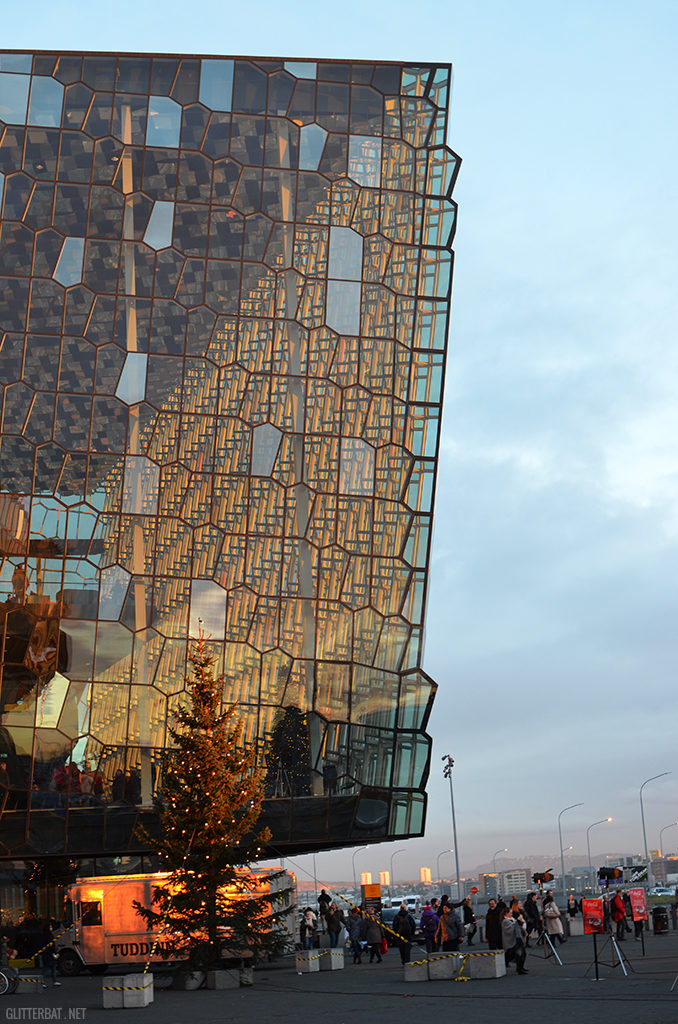 For contrast, these photos were taken at about 11am on our first morning. Same stunningly beautiful skies, totally different light.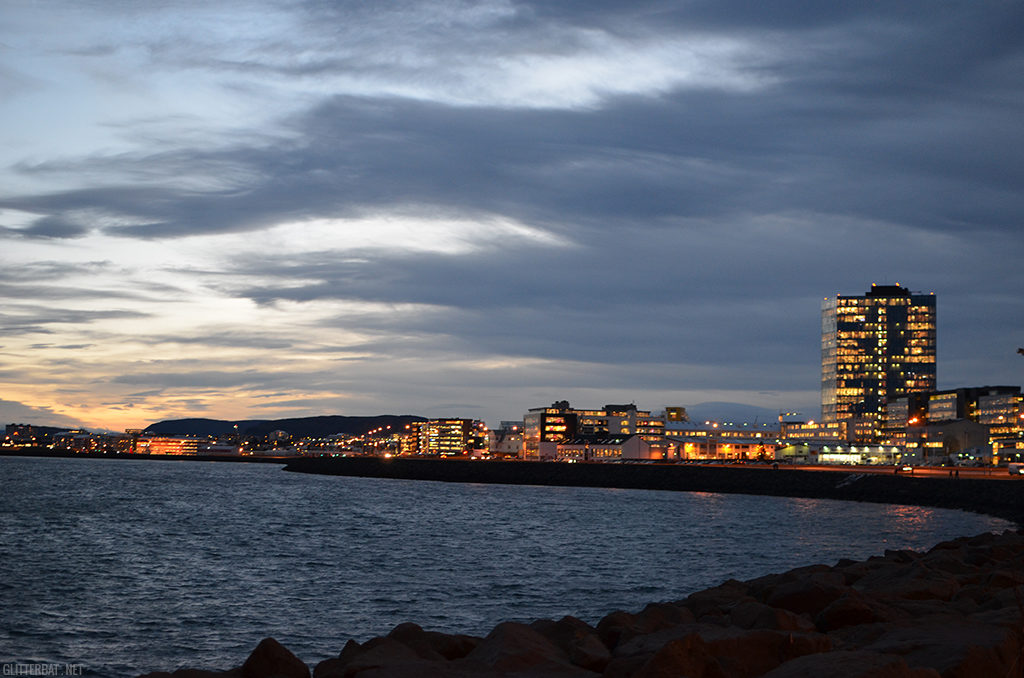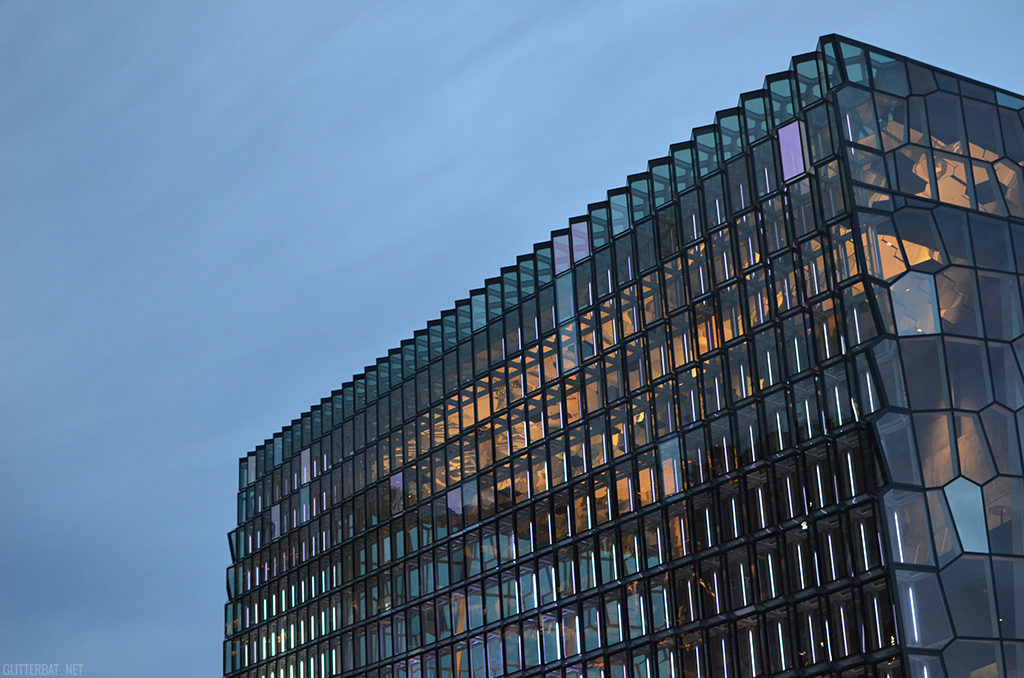 This is Dómkirkjan, Reykjavik cathedral. There's just something about this building that speaks to me. Utterly in love. It sits in Austurvöllur, right by the Alþingishúsið (Icelandic parliament). Just opposite the Alþingishúsið is 'The Black Cone, Monument to Civil Disobedience'. Hmmmm…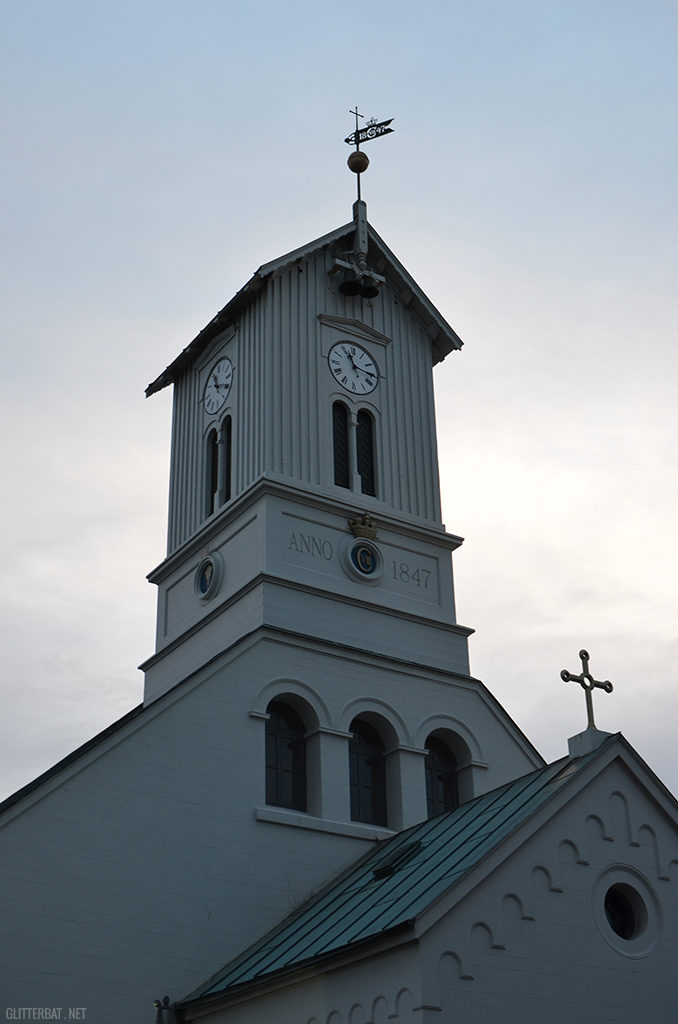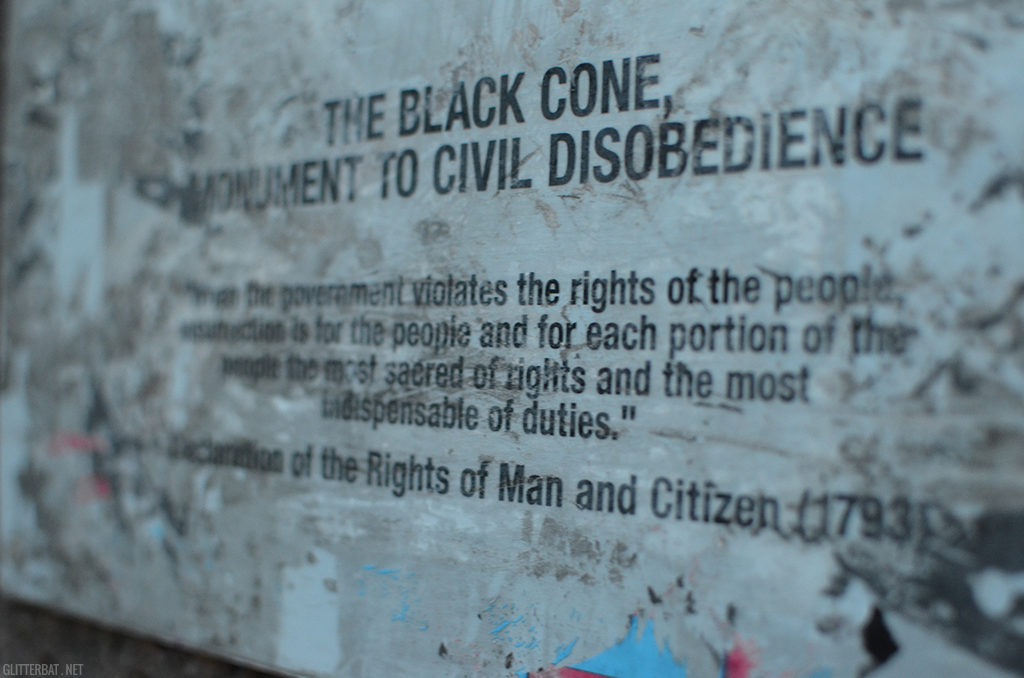 A "must do" that we did bother with was visiting Hallgrímskirkja. If you visit, definitely head up to the viewing area – the colours of the city become really apparent from above!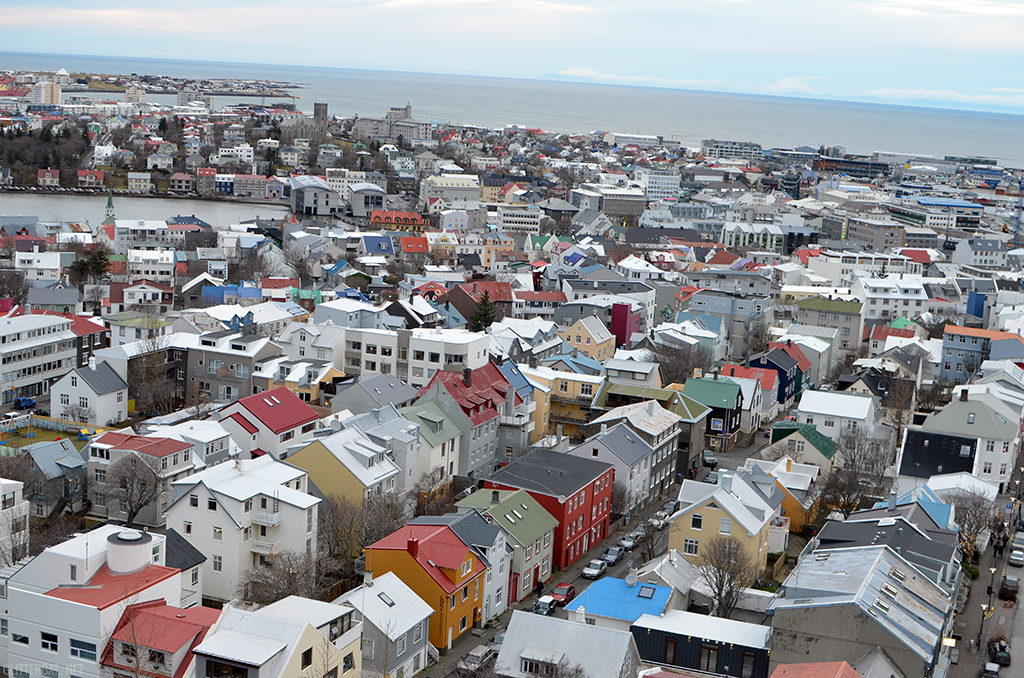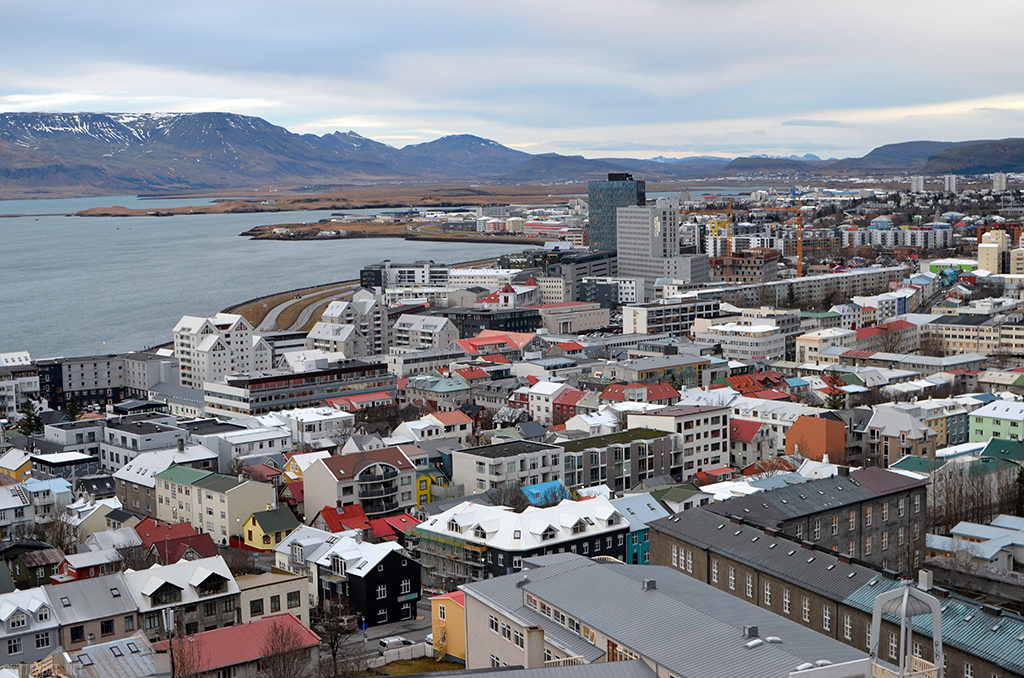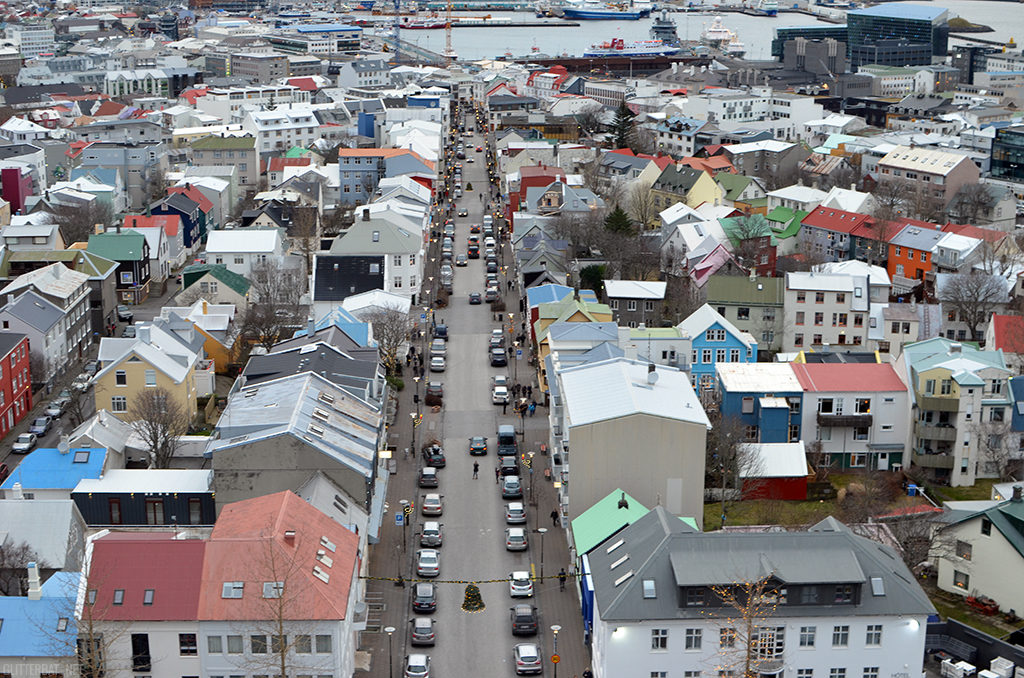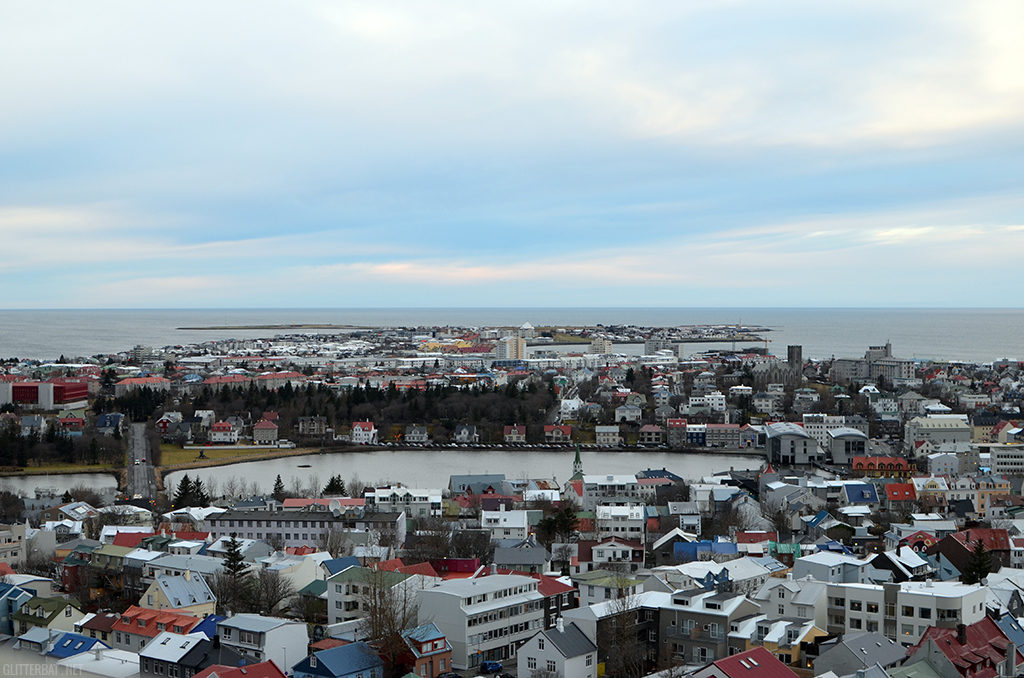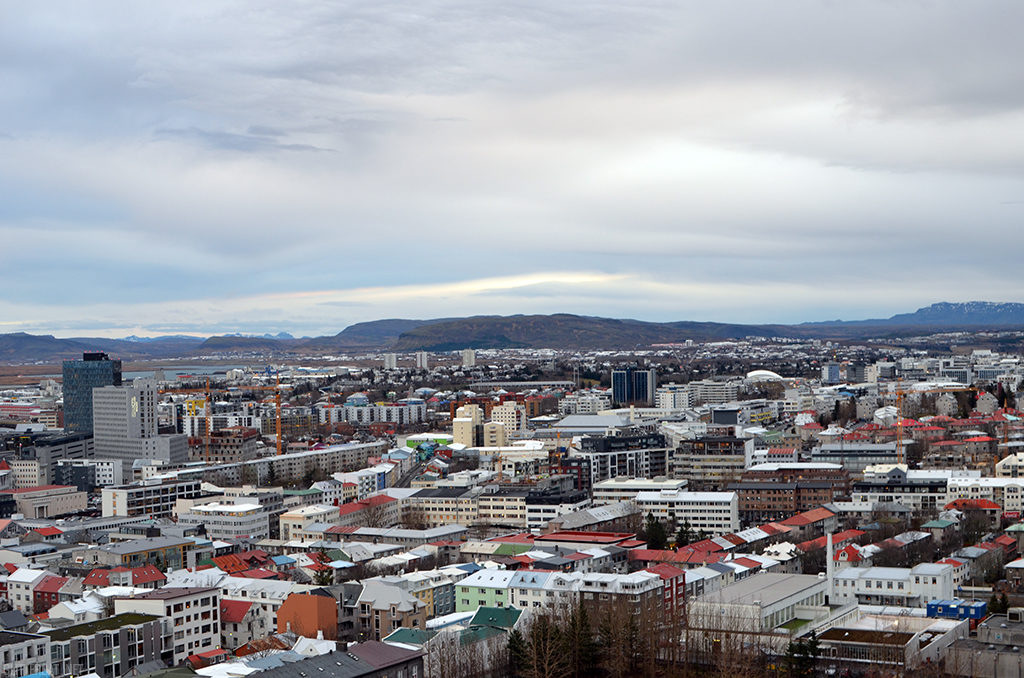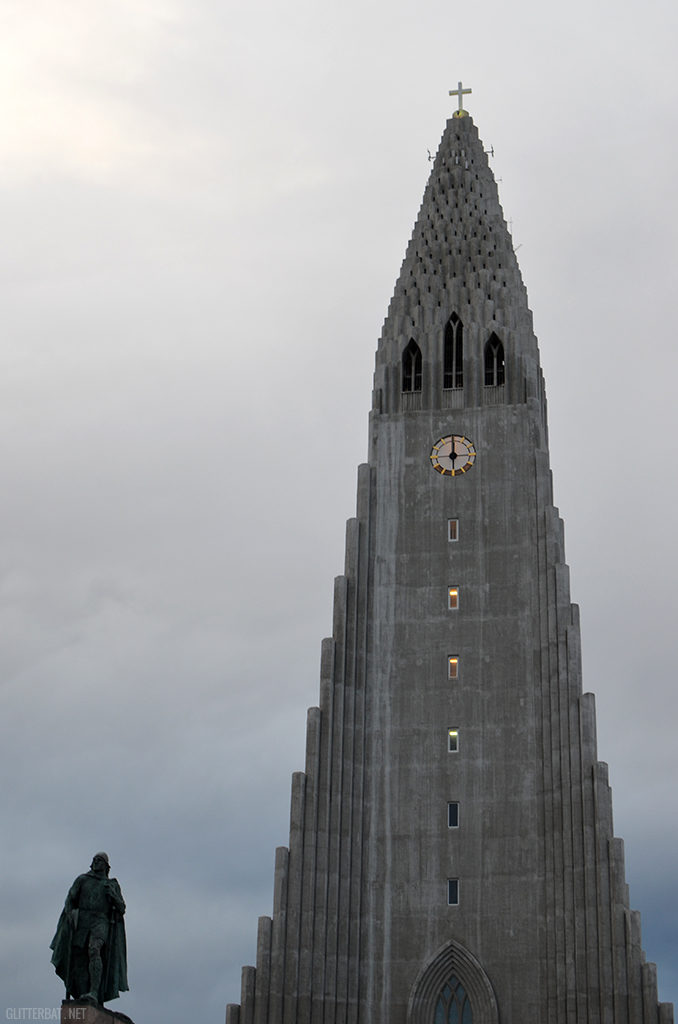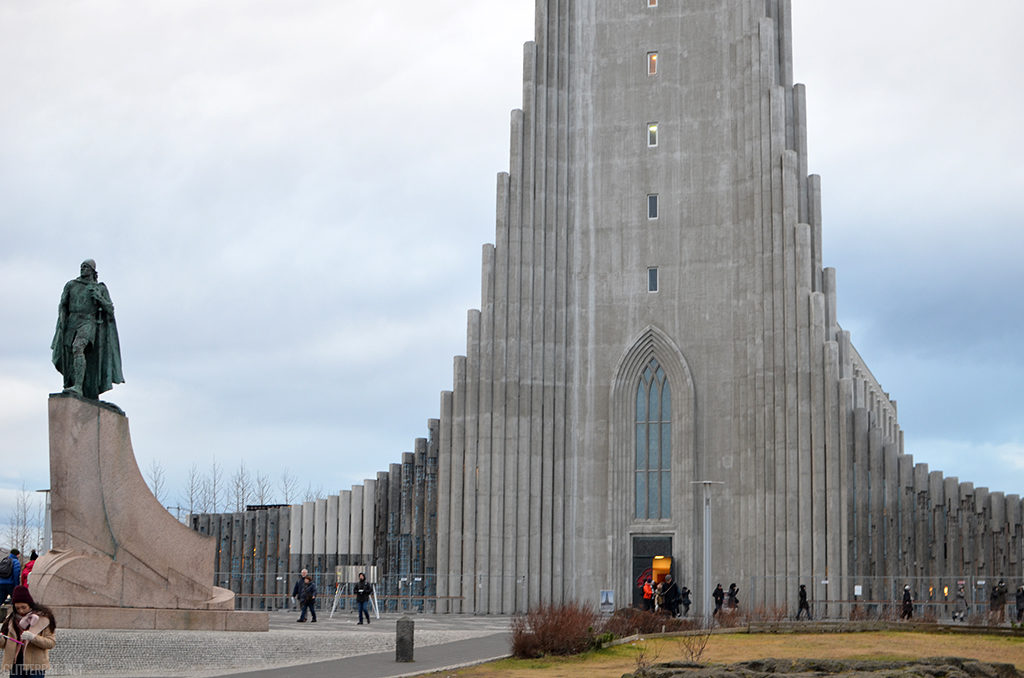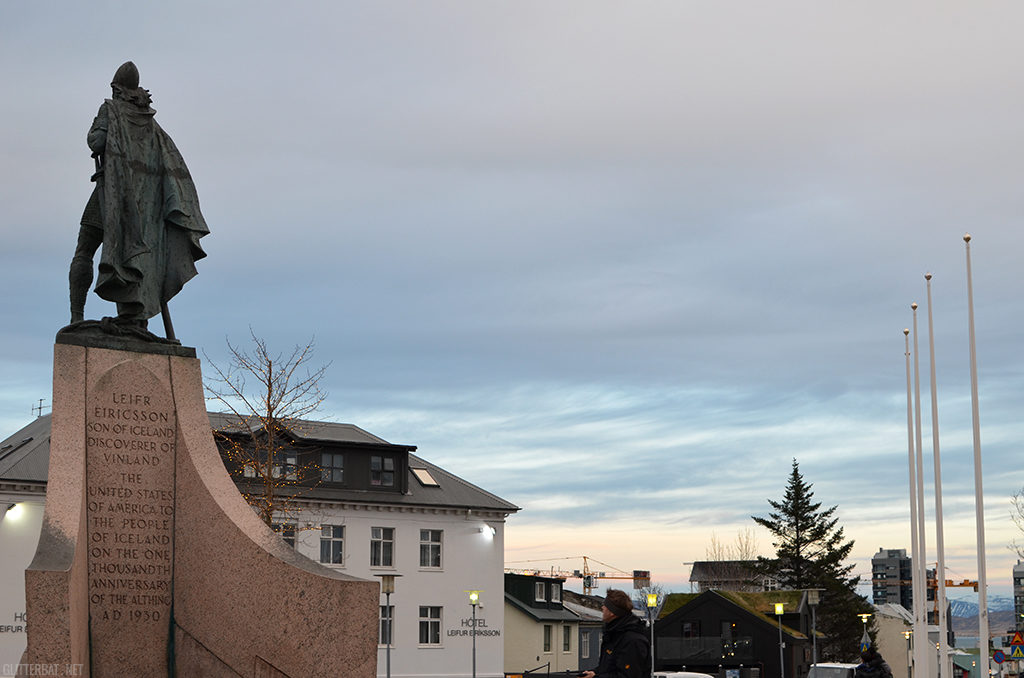 Reykjavik has such a chill vibe, with coffee shops and galleries and art everywhere you turn. I also loved how you can spy the water and the snow capped mountains down practically every side street.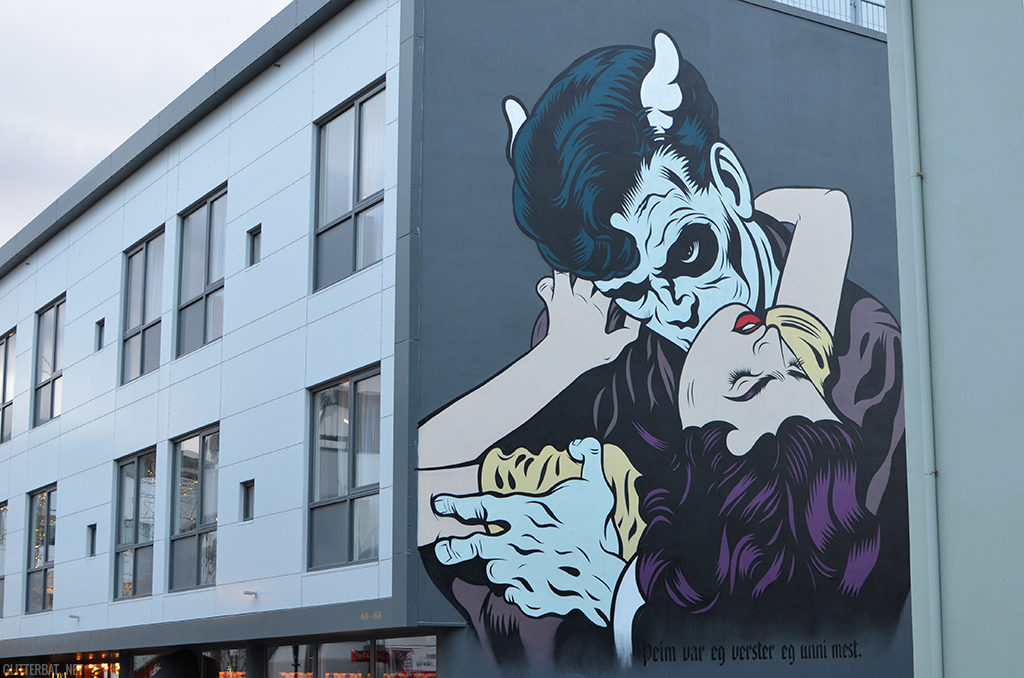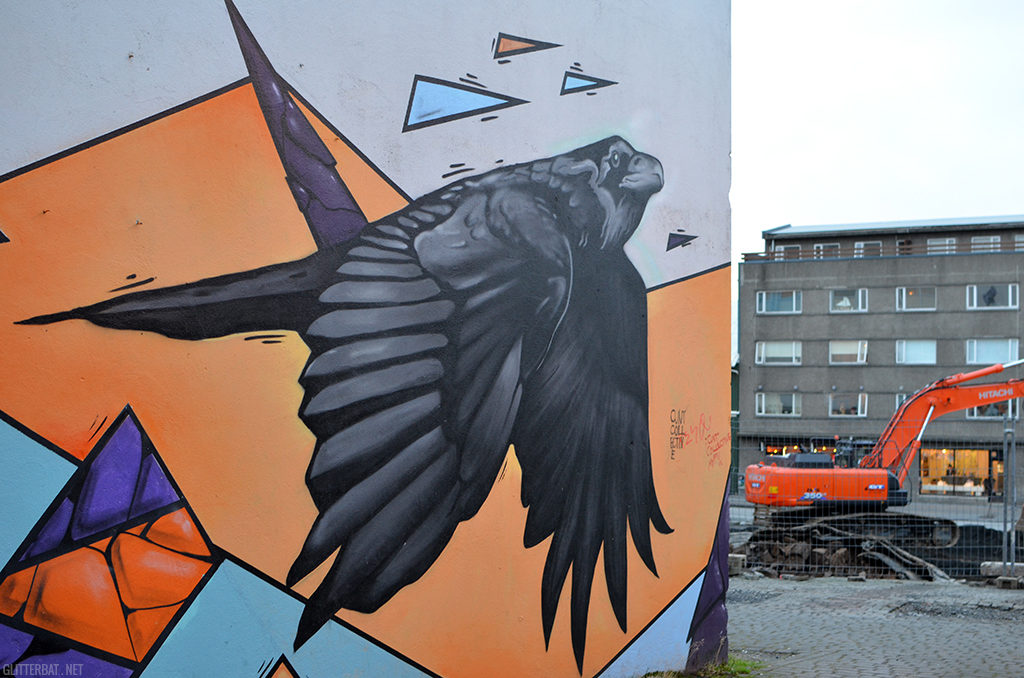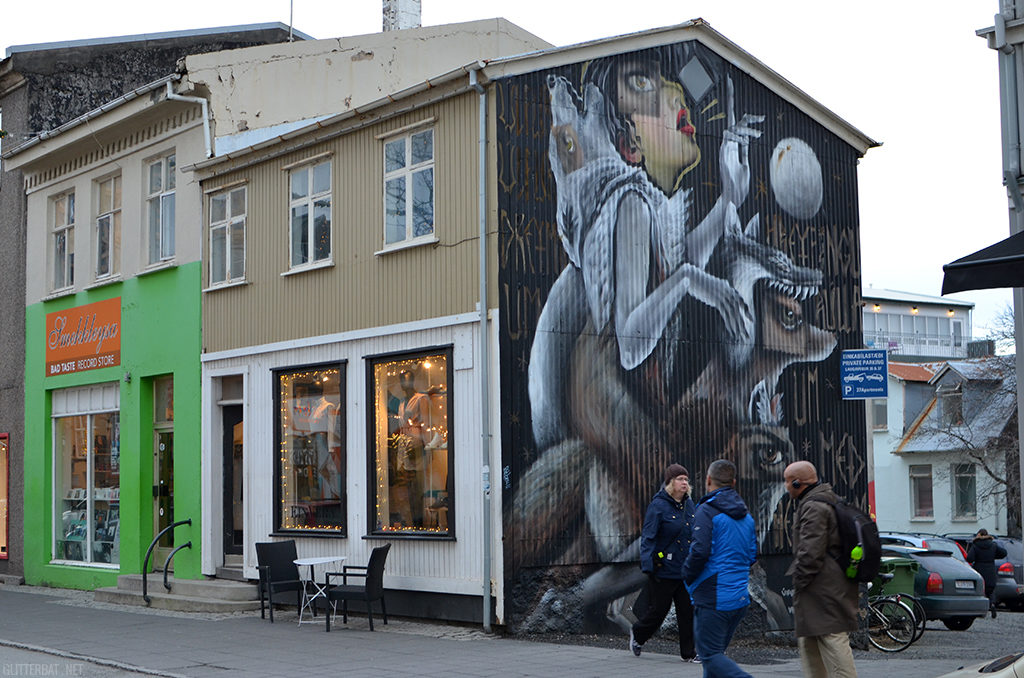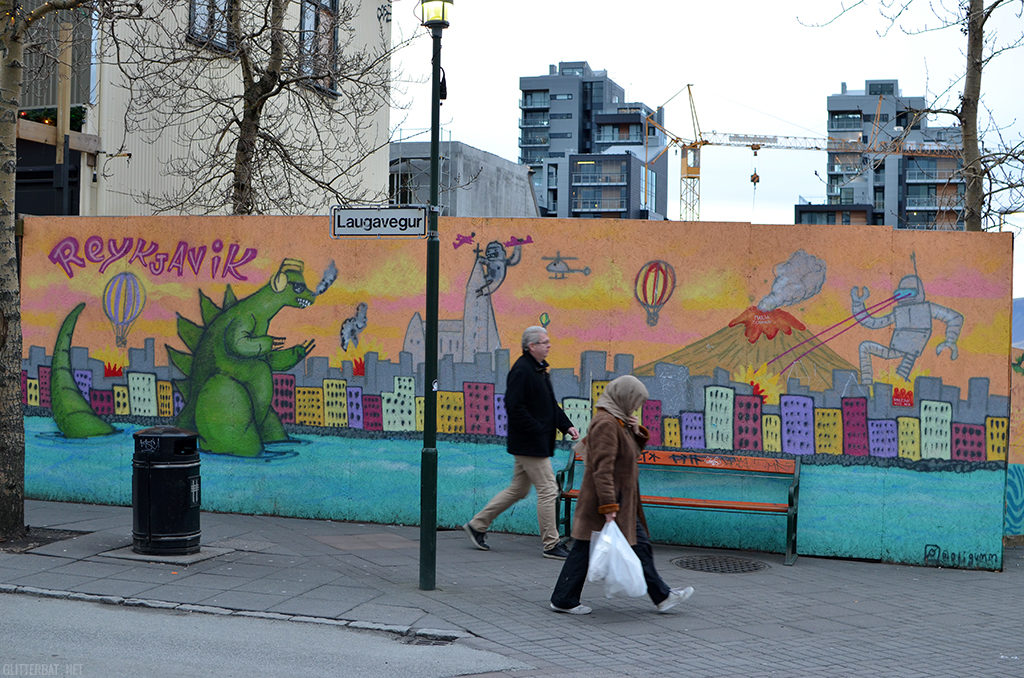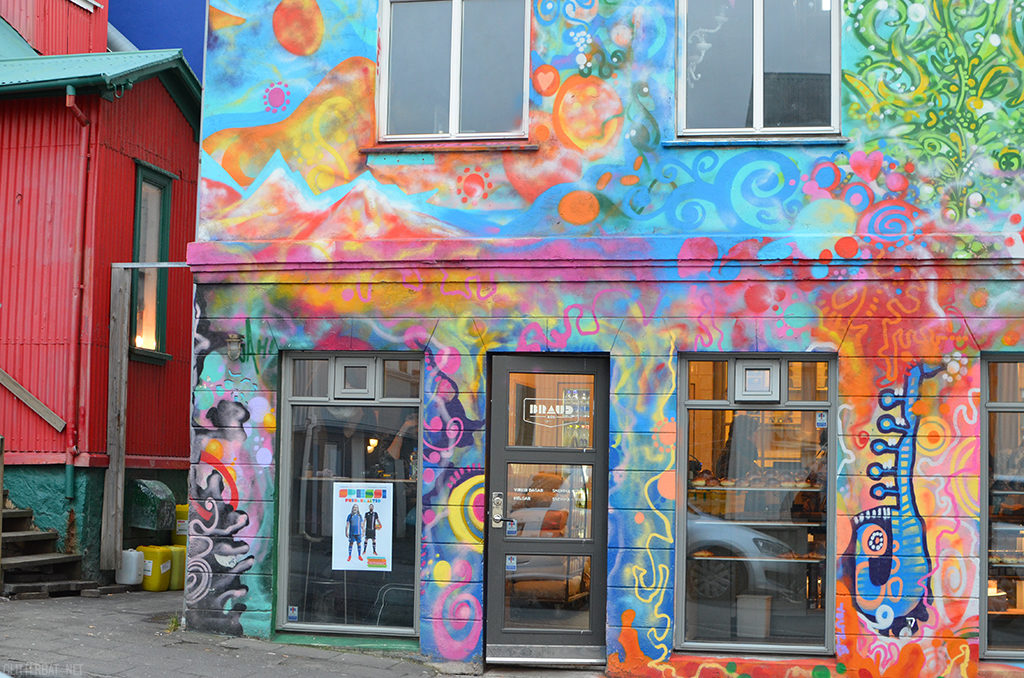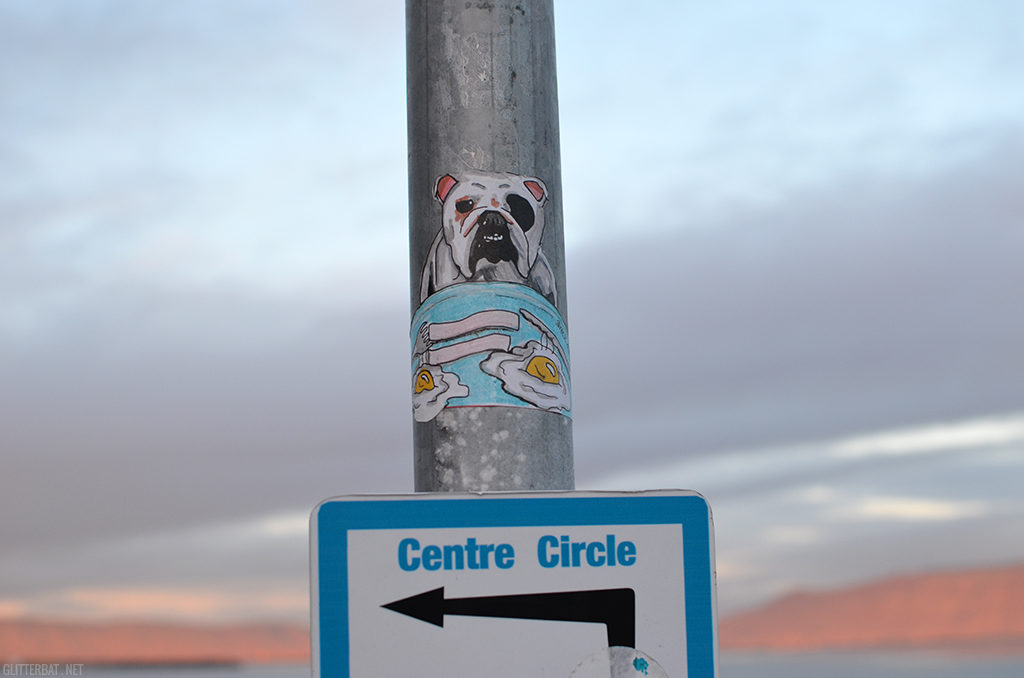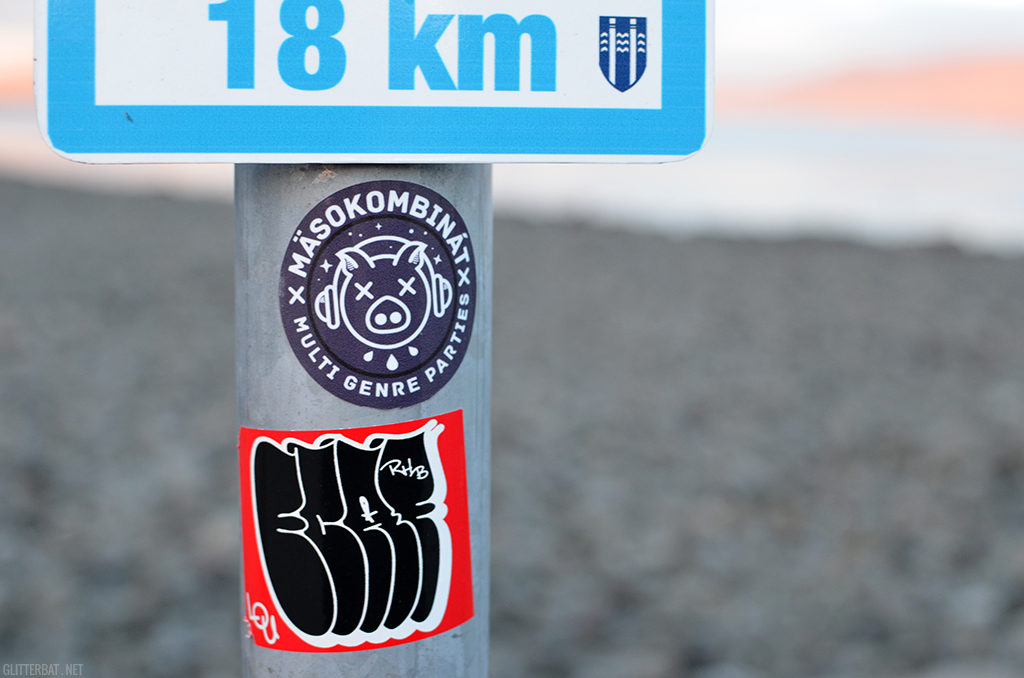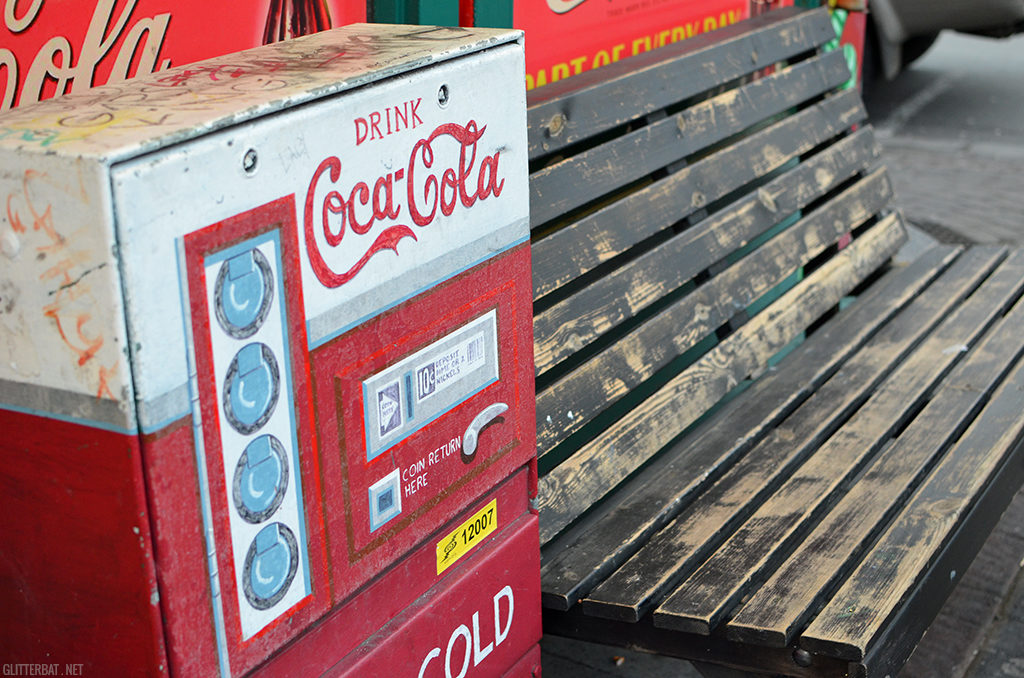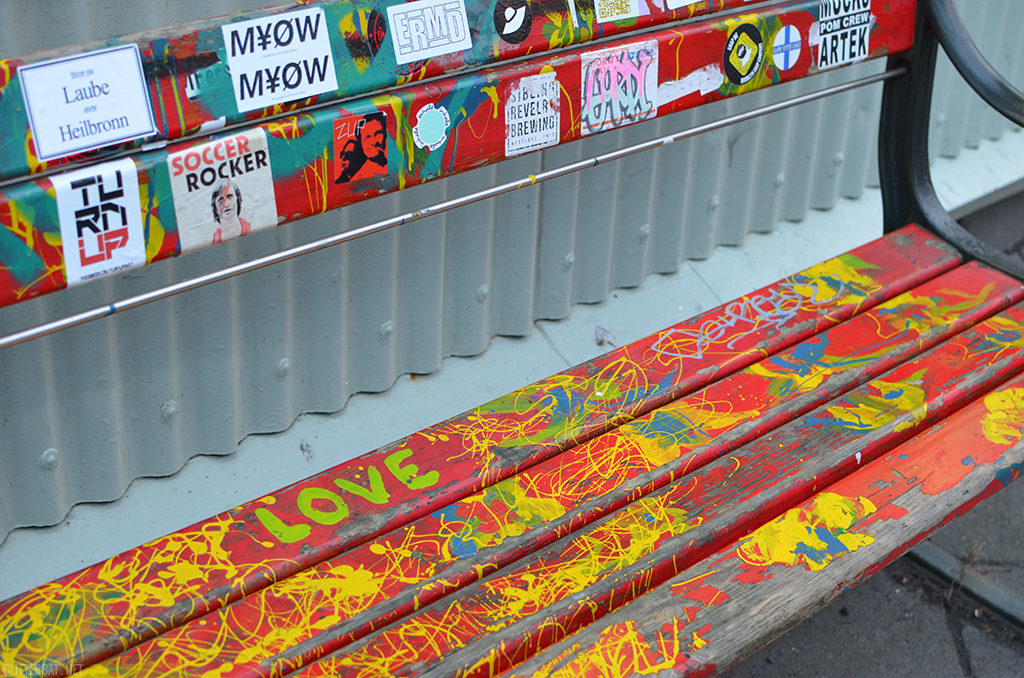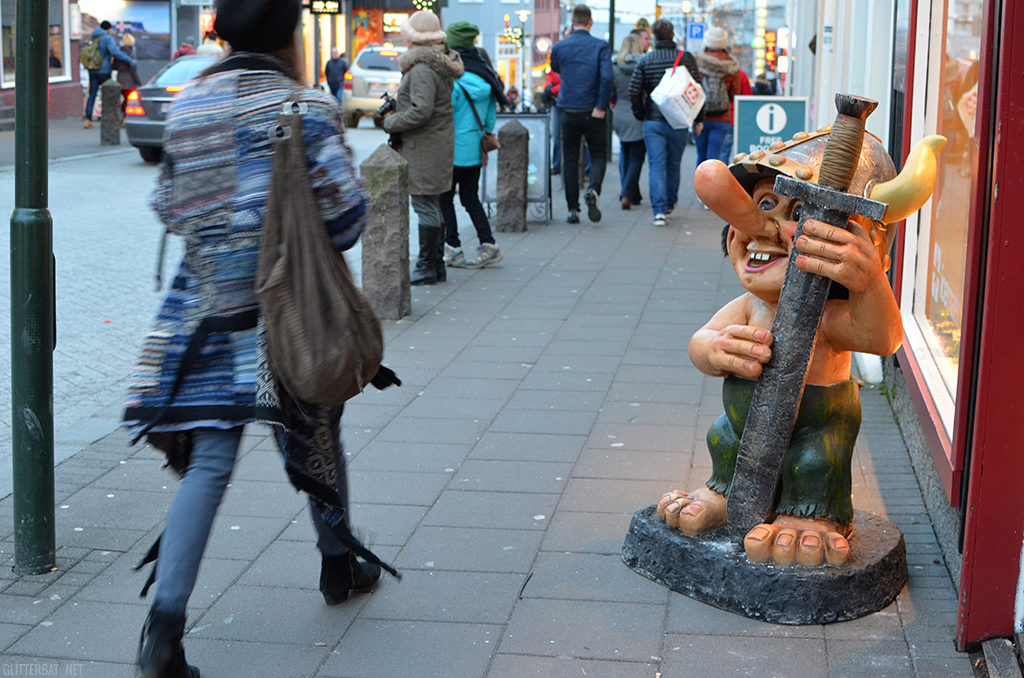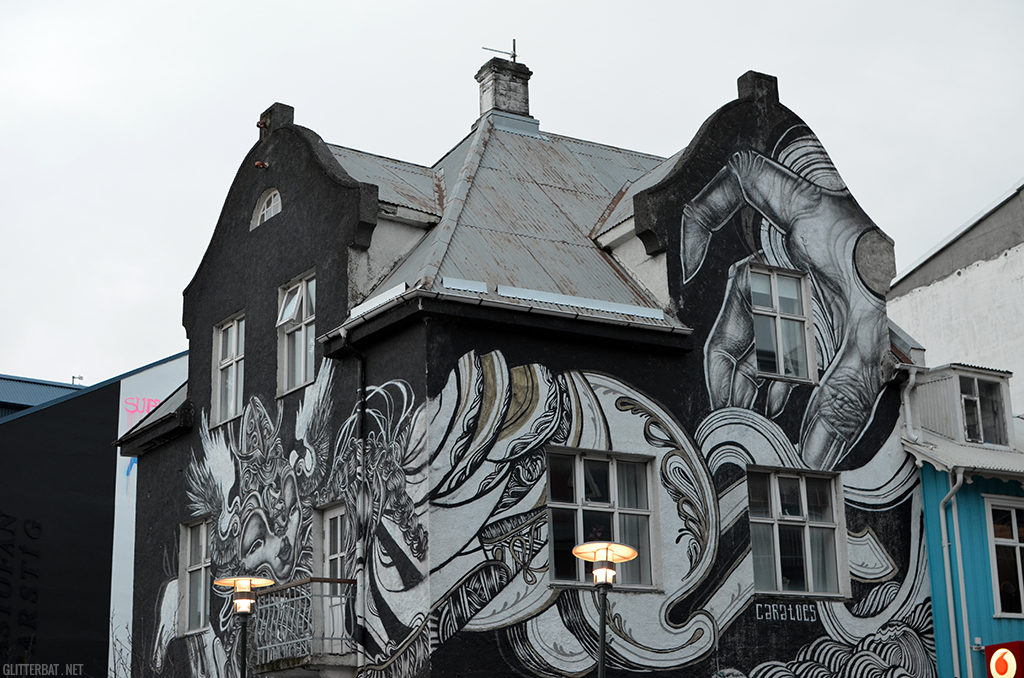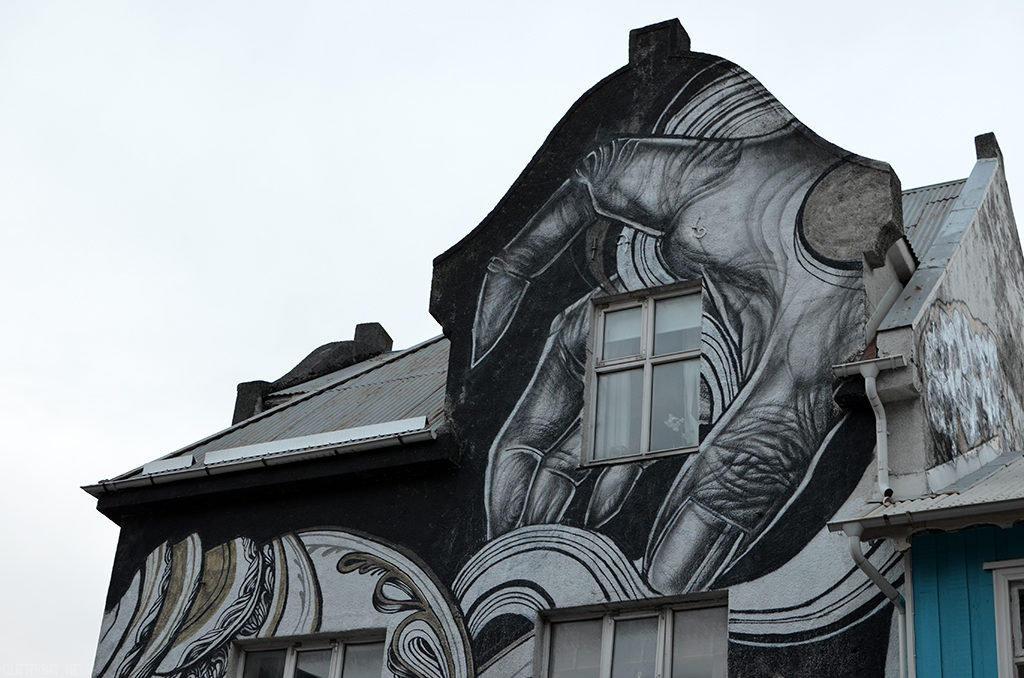 And the colourful buildings? I am in LOVE. Also, given we were visiting in December, everywhere had Christmas lights up – and guess what? They were all tasteful as fuck. No tacky awful santa bullshit or Poundland LEDs in sight. Nice one Iceland.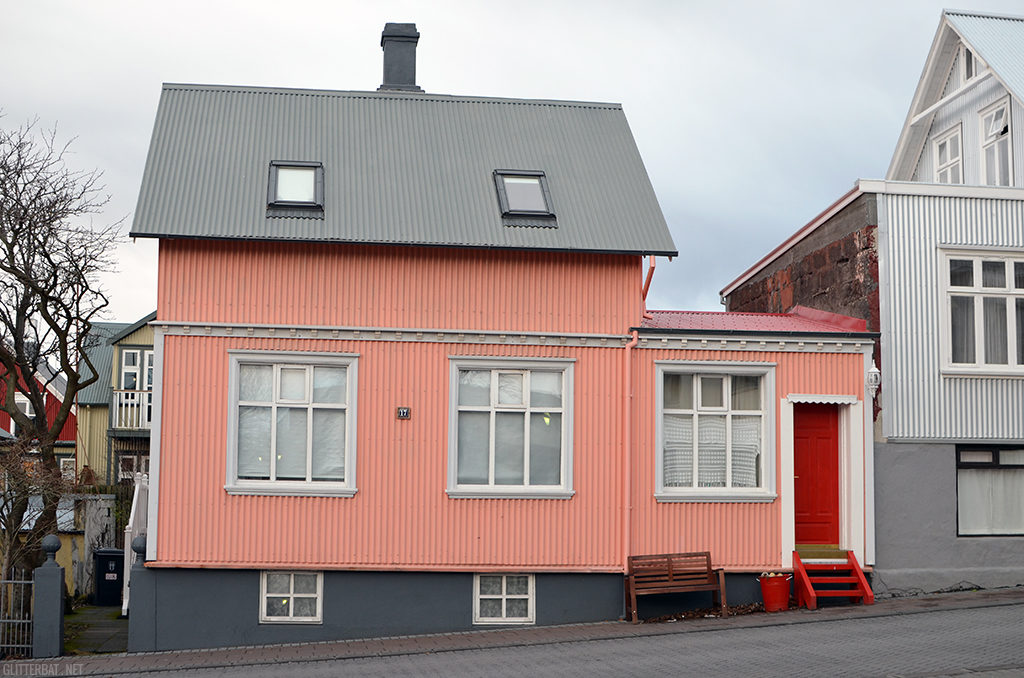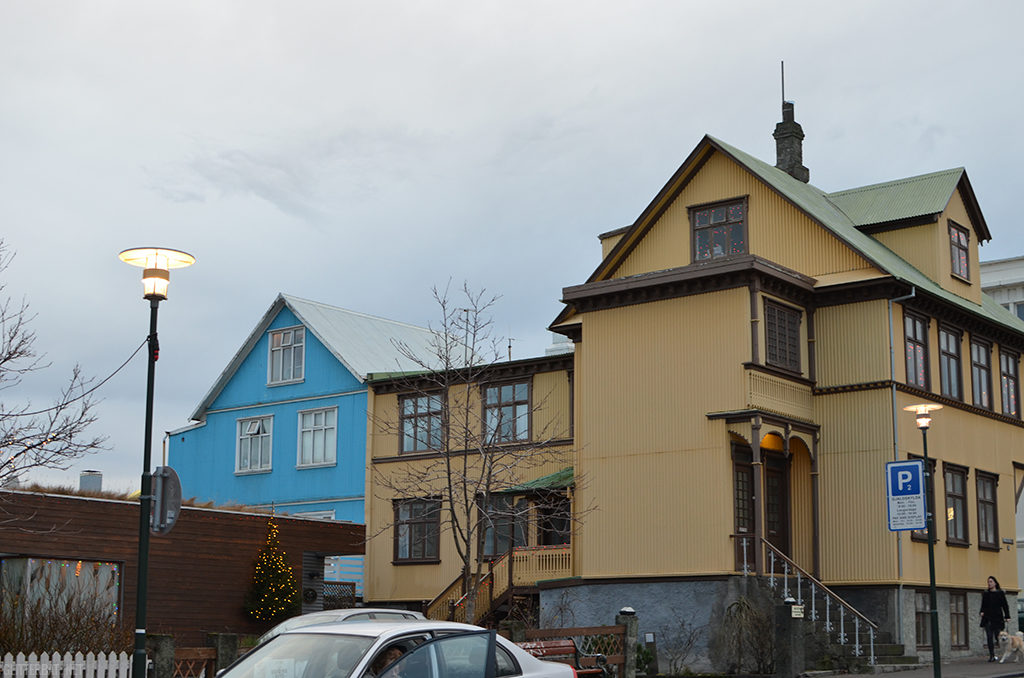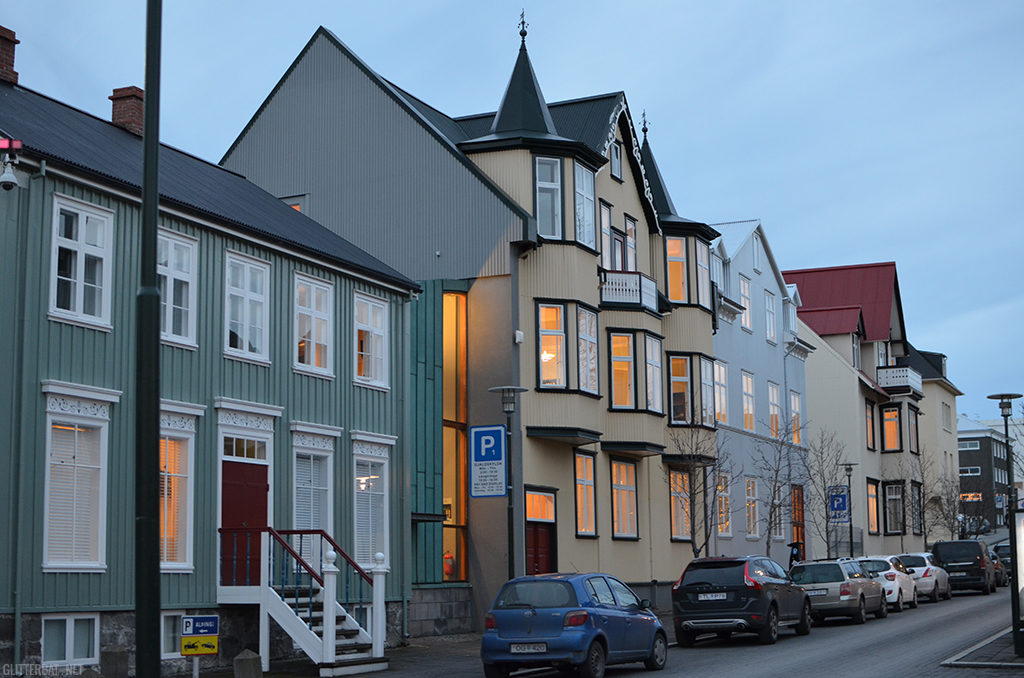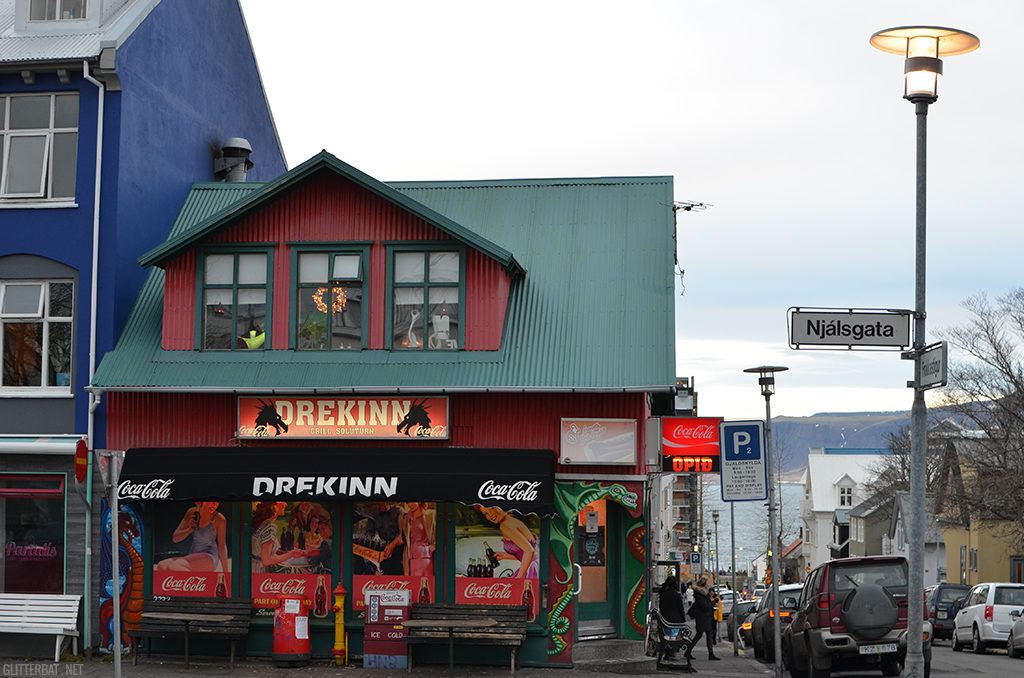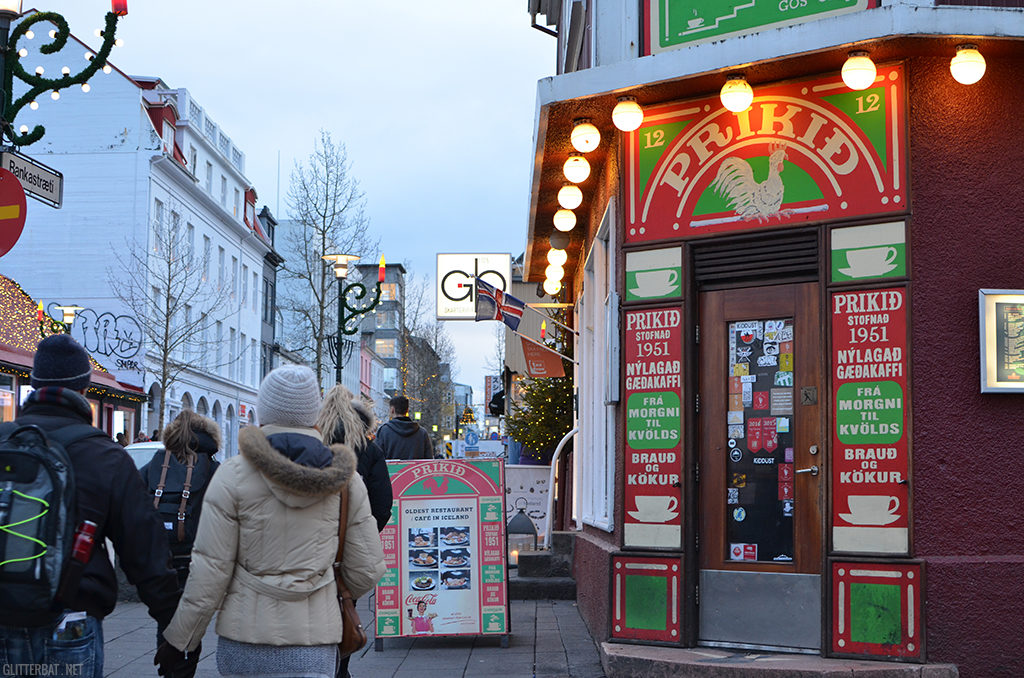 The harbour is lovely – I'm not one for typical "dad on holiday" shots of boats, but I enjoyed this one Dan snapped with cheeky Hallgrímskirkja peeping in the background.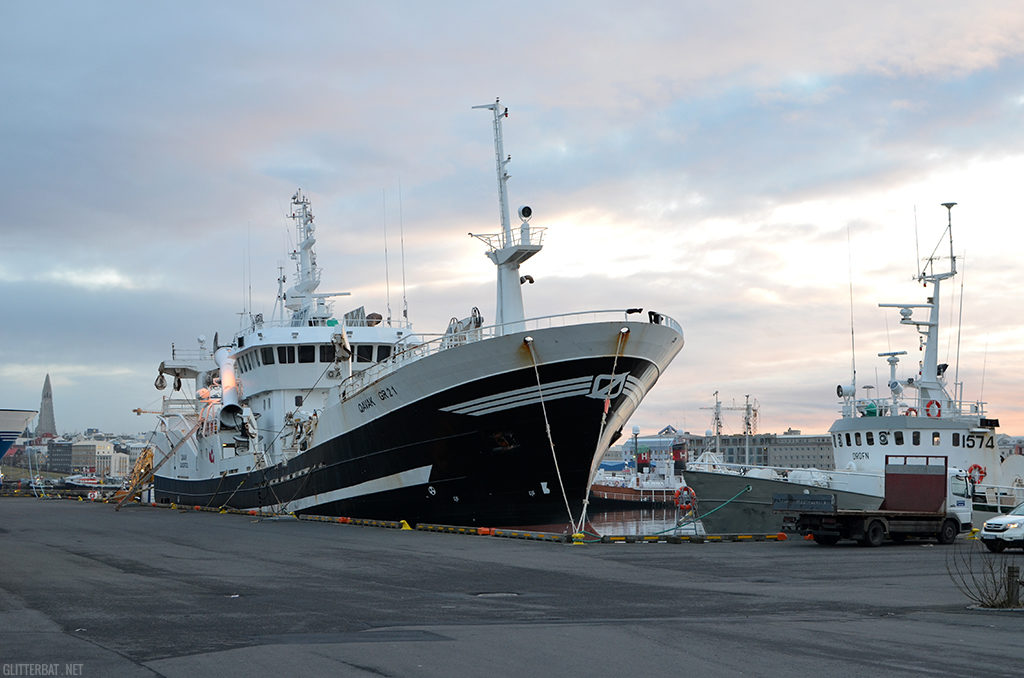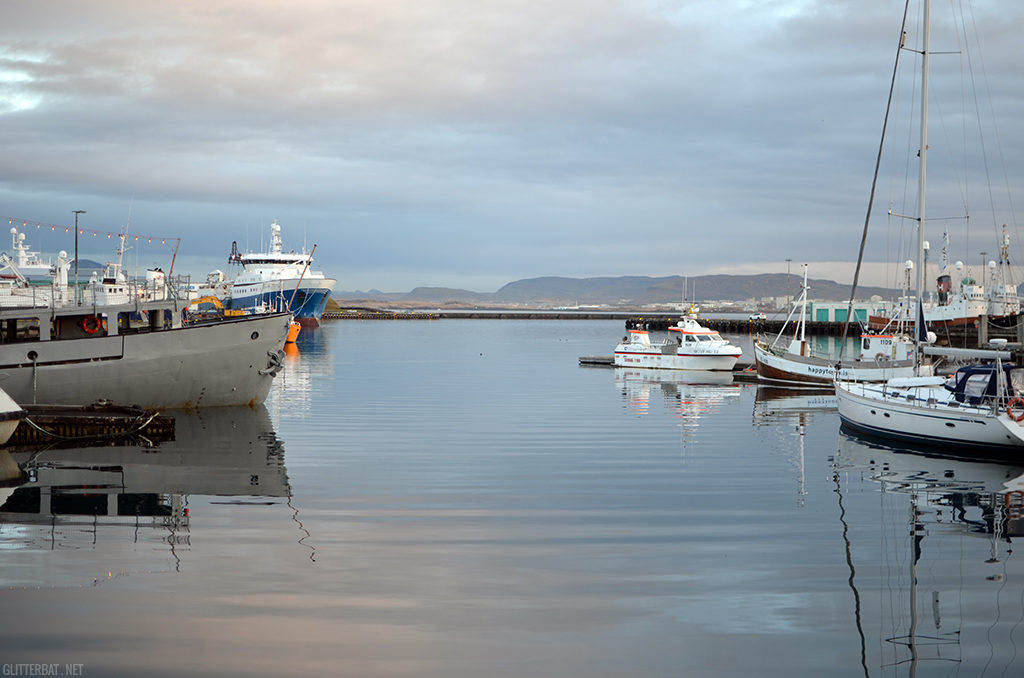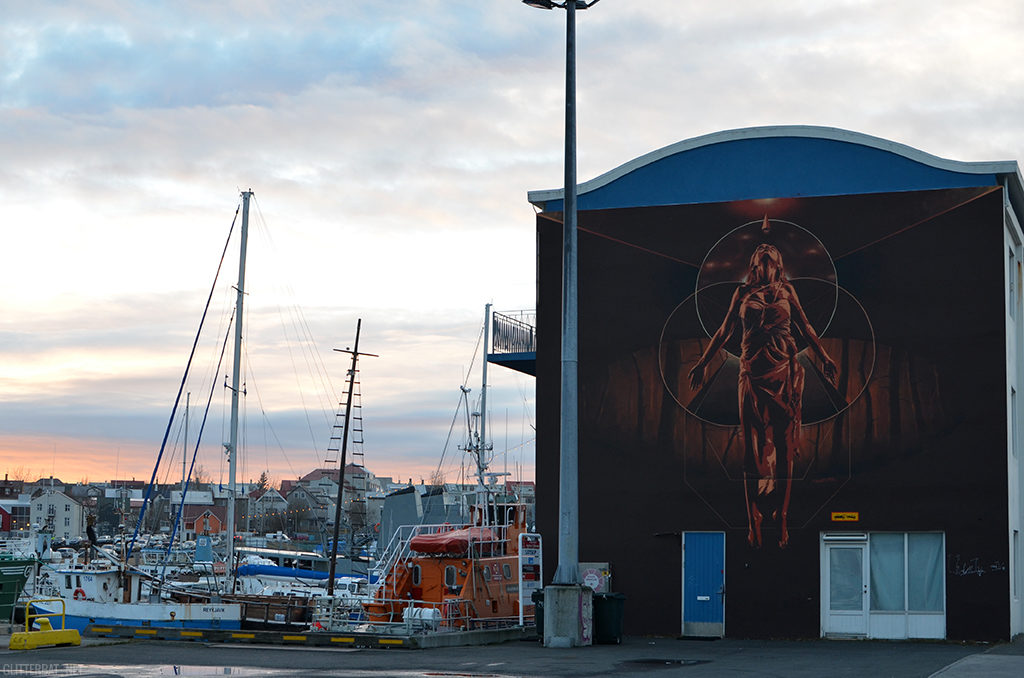 Couldn't resist this turquoise wall for an awkward "I am not a fashion blogger" pose. Yes it was December, yes it was cold, no there was no snow. Everything I'm wearing is from Primark, with the exception of my boots (Dr Martens, Pascal Paint Splats) and my parka (German army surplus, overdyed black).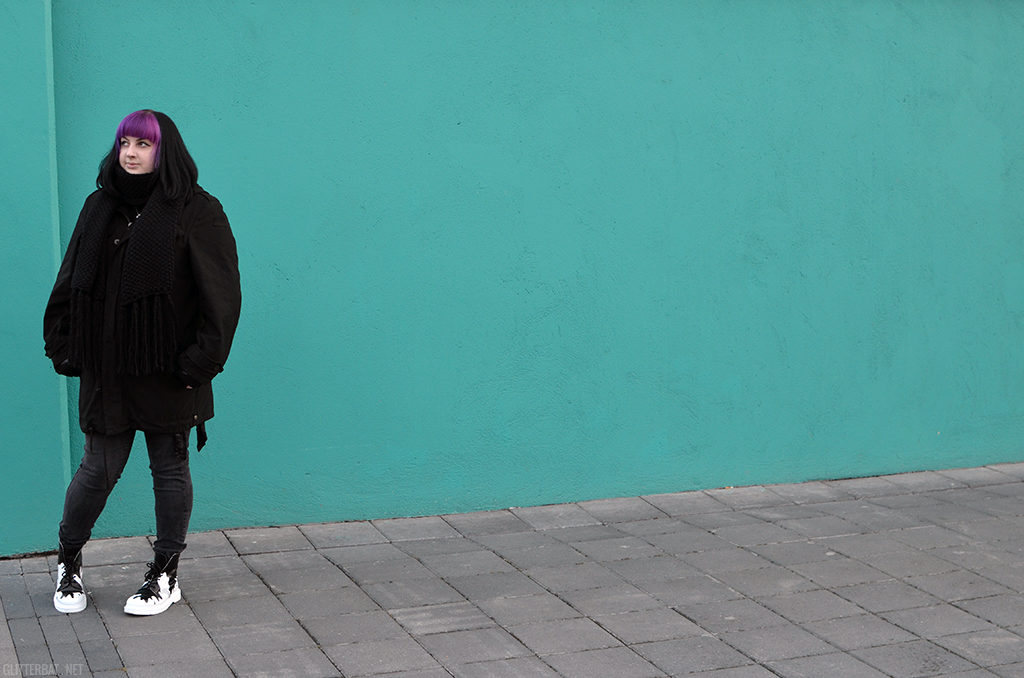 Dan's a patient soul, and I love my new lens almost as much as I love him.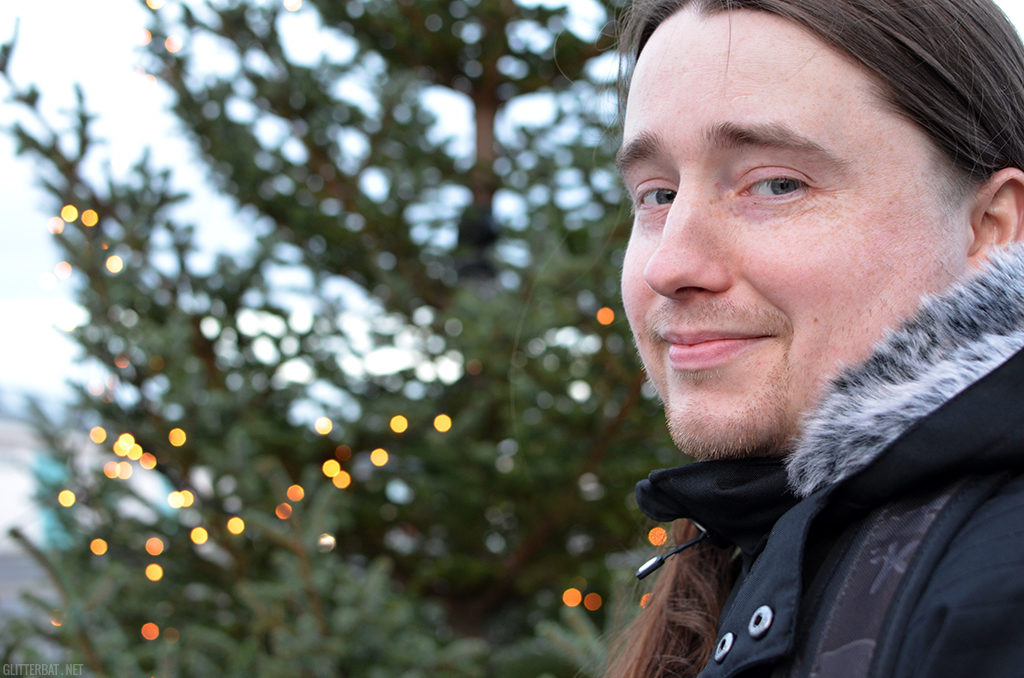 This is the EVE Online monument. There's something so surreal about a video game monument – sidenote: CCP's offices look swag as fuck.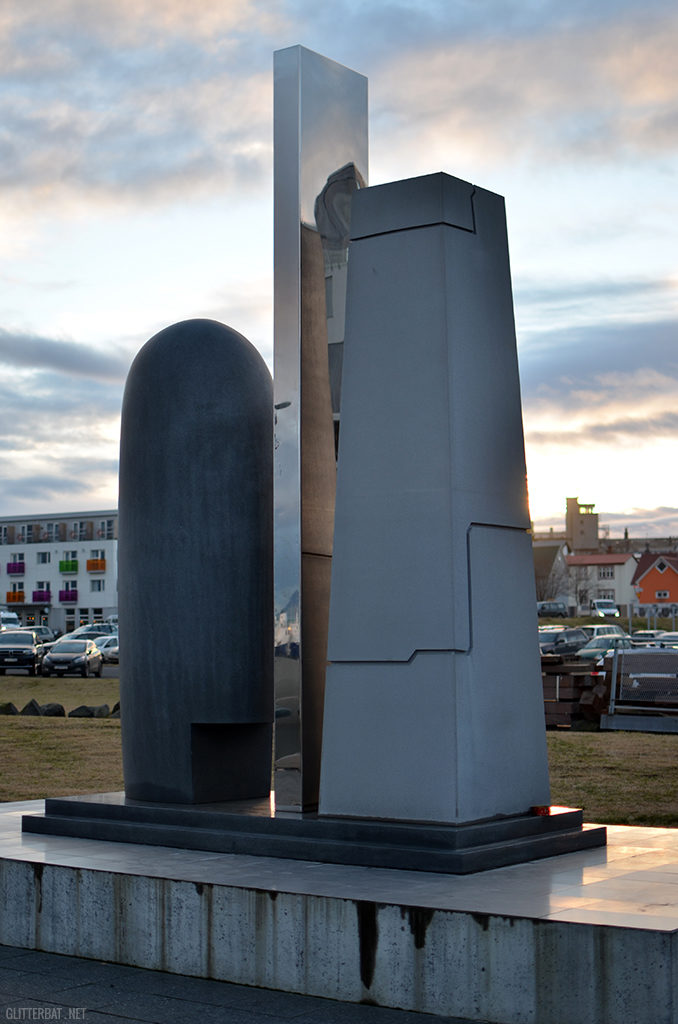 We're already plotting a return visit, we absolutely adored our time there. Maybe a stopover on an American visit, or a deliberate mission to see the sights outside the city in summer light…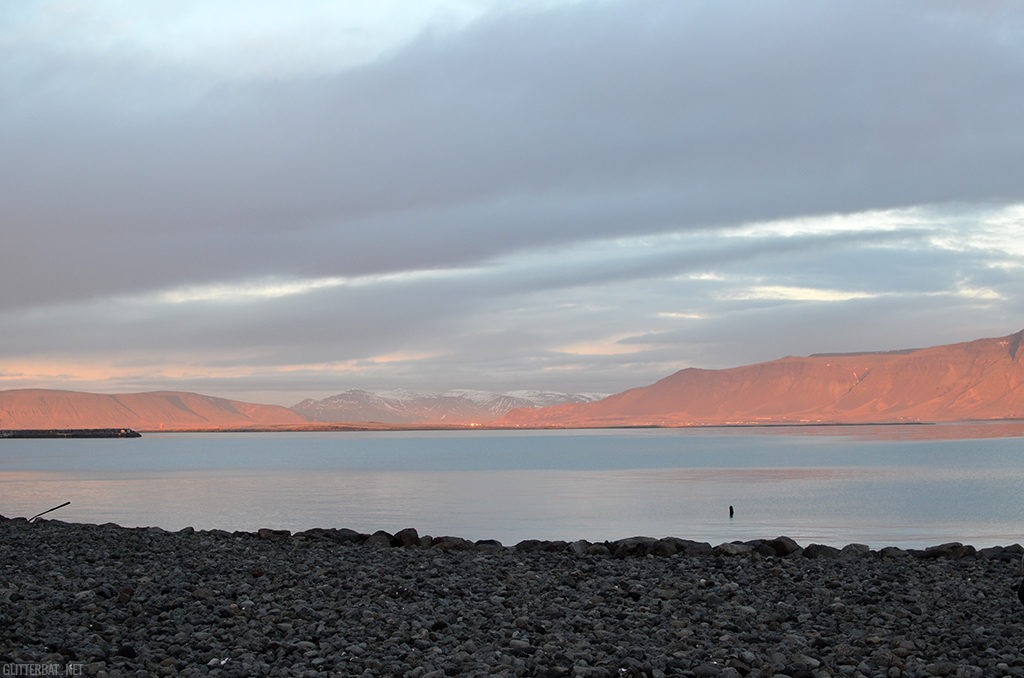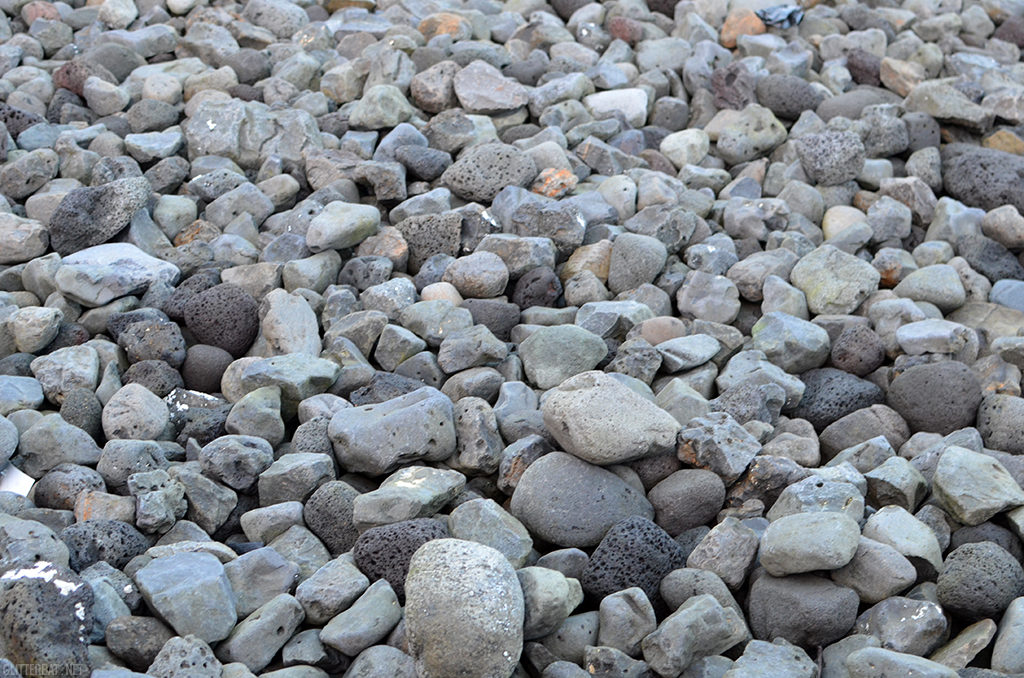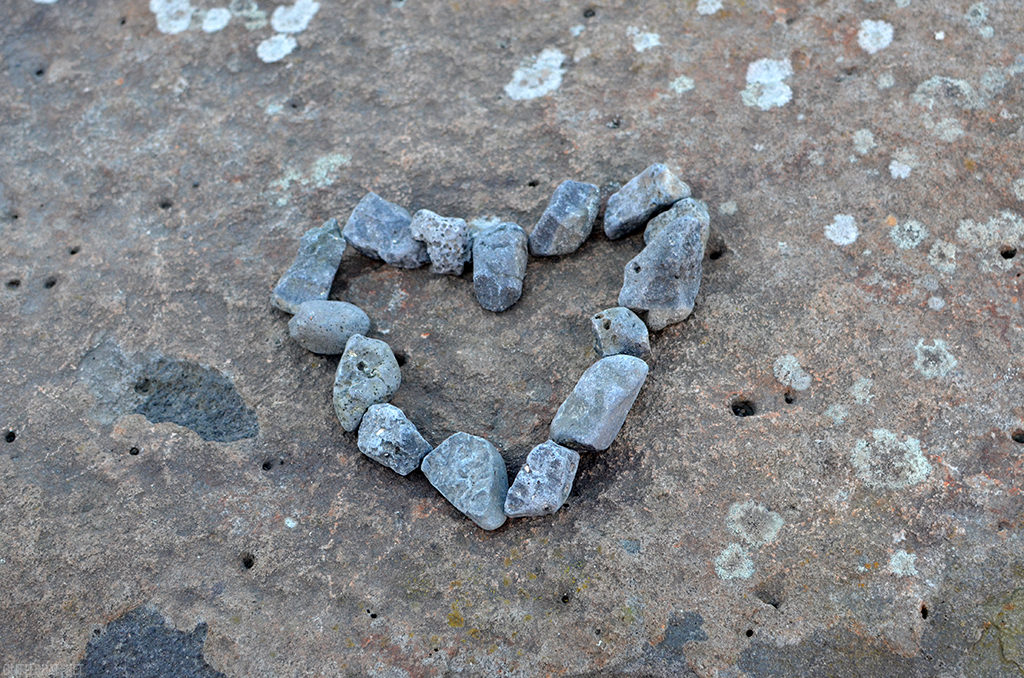 Keep an eye out for a Reykjavik foodie post and a chasing the northern lights post coming soon, as well as my usual goodbye x year hello y year post. Have a lovely new year's eve, and see you in 2017!